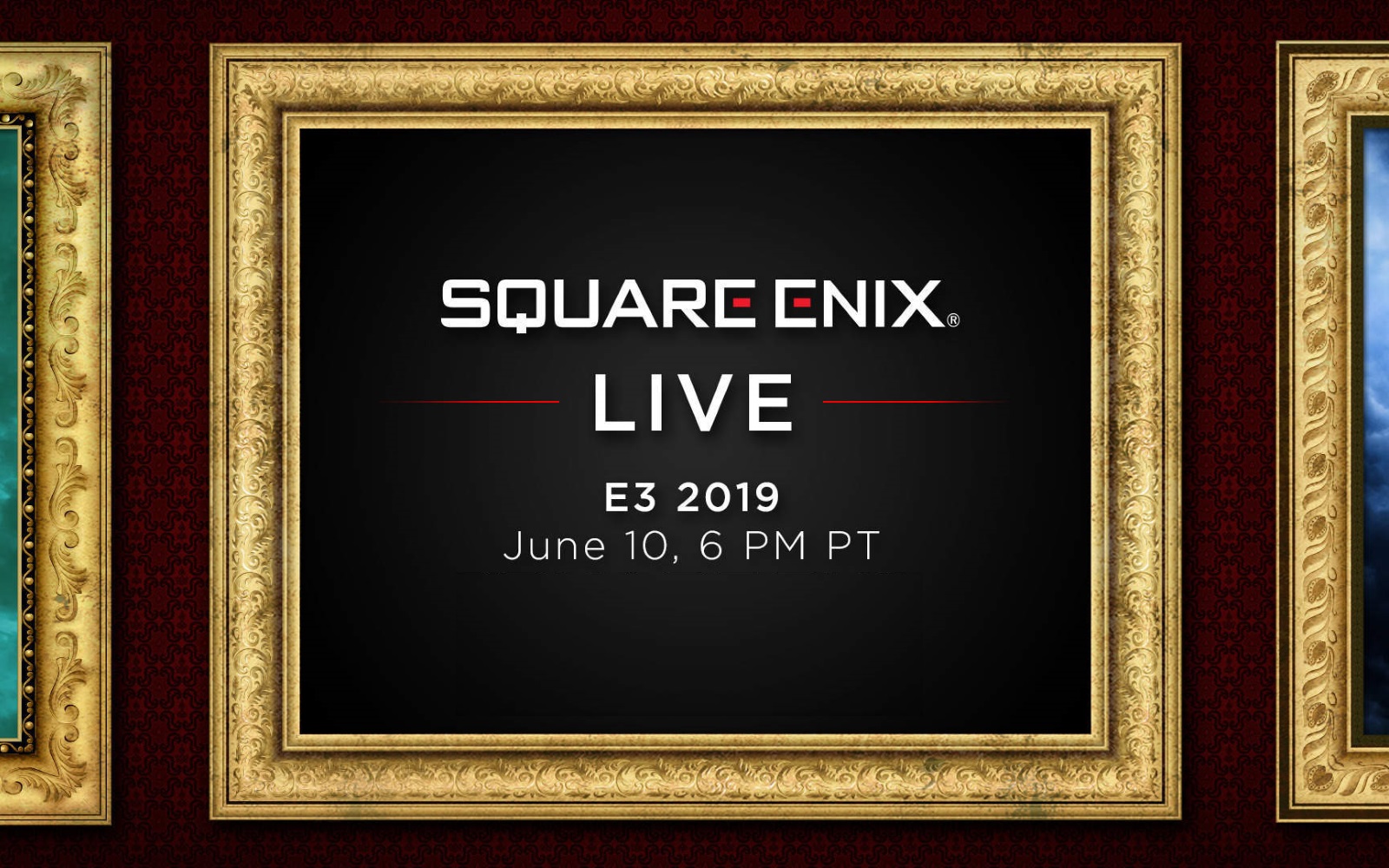 Square Enix E3 2019 Presentation Rundown
A lot of expectation and eye were on the Square Enix presentation this year, as two highly anticipated games were scheduled to be shown. Here is a breakdown of all the big news from the presentation
Final Fantasy VII Remake
We start big, as we got some gameplay details and a new trailer for Final Fantasy VII. Arriving on two blu-ray discs, the game will still be episodic in nature, but the first part will expand the world of Midgar. Combat looks fluid, as you have attack and block buttons and can navigate the battle space to gain an advantage on your enemy. Swap between characters on the fly and build up Active Time Battle (ATB) meter, which allows you to cast spells and special attacks. We'll have more as it releases. Final Fantasy will arrive March 3rd 2o20 on PlayStation 4.
Final Fantasy: Crystal Chronicles: Remastered Edition
A remaster of the beloved Crystal Chronicles is coming this winter. Originally for released on Nintendo Gamecube, this new addition was revealed to have an online multiplayer mode. It will release across mobile devices, PS4 and Nintendo Switch.
Octopath Traveler
Octopath Traveler will release on PC in June. Highly acclaimed Switch title has old school style mixed with multiple paths and endings.
The Last Remnant
The Last Remnant captured the hearts and minds of gamers with its enthralling story, countless characters and intricate battle system. Join Rush and his unlikely band of friends as they discover the Remnants and find a way to rescue his sister, Irina. It's a timeless cult classic story available for the first time on Nintendo Switch right now.
Dragon Quest Builder 2
Explore a variety of locations across the islands, plant and harvest crops with your villagers, discover new blueprints, and battle fearsome foes. Adventure and build with friends in the all new online multiplayer mode! Dragon Quest Builders 2 is coming tothe west on July 12th for PS4 and Nintendo Switch. Playable demo coming June 27th.
Square Enix Collective
The publisher that focuses on releasing titles from smaller indie devs, showed off a new title with a look at Circuit Superstars.
Circuit Superstars is dynamic top-down racing game travels through many eras of racing. A fun and vibrant racer with an array of ways to master the circuits. Coming to Steam, Xbox One, PlayStation 4, Nintendo Switch in 2020!
Kingdom Hearts III Re:Mind
Kingdom Hearts III Re:Mind DLC is coming this winter and will be available on Sony PlayStation 4 and Xbox One.
Final Fantasy XIV: Shadowbringers
Watch the new trailer for the next Final Fantasy XIV: Stormbringers. Releasing July 2nd, there will be a host of new updates and additions, including two new job classes and two new races. Check out the trailer below.
Dying Light 2
We got a new trailer for Dying Light 2. It will release in Spring 2020.
Outriders
From the minds of People Can Fly, comes this action shooter. It will support solo play as well as co-op for up to three people. Outriders is in development on PlayStation 4, Windows PC, and Xbox One, and is scheduled to be released in summer 2020.
Final Fantasy VIII Remastered
Coming in 2019, Final Fantasy VIII Remastered marks the 20th Anniversary of its original release with a new visual refresh and brings the game's beloved story to modern platforms: Steam, PlayStation 4, Xbox One, and Nintendo Switch.
Marvel's Avengers
Footage made in-engine was showed off for Marvel's Avengers. It sets up Marvel's Avengers, which begins at A-Day, where Captain America, Iron Man, the Hulk, Black Widow, and Thor are unveiling a hi-tech Avengers Headquarters in San Francisco. The celebration turns deadly when a catastrophic accident results in massive devastation. Blamed for the tragedy, the Avengers disband. Five years later, they come together again to save the world, in an epic action-adventure game that combines cinematic storytelling with single-player and co-operative gameplay. Marvel's Avengers will release simultaneously for the PlayStation4, Xbox One, Stadia, and PC on May 15, 2020.
A solid lineup from Square Enix, with a solid look at Final Fantasy VII and first look at Marvel's Avengers. With new games like Outriders and Dragon Quest Builders 2, as well as fan favourites like Final Fantasy VIII coming this year, Square certainly had something for everyone. What do you think of their upcoming roster?