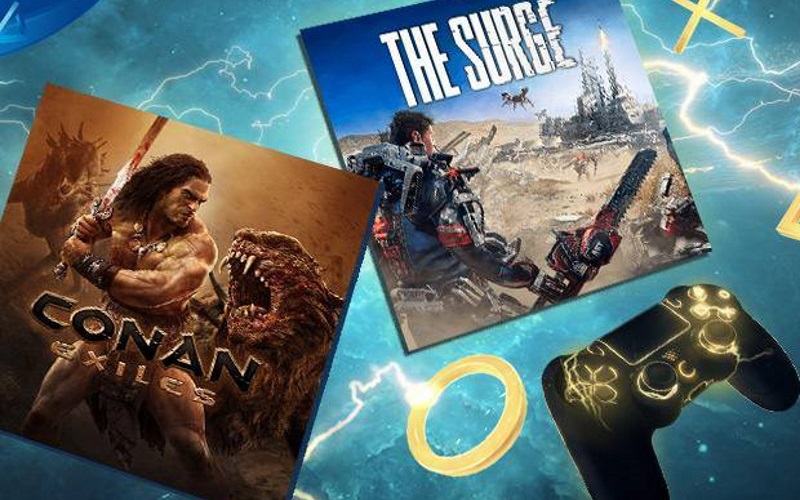 A new month means a new set of PlayStation Plus games releasing for PS Plus members. Arriving April 2nd for PS4, players will get to play Conan Exiles and The Surge.
Conan Exiles
Conan Exiles is an open-world game with survival elements included. Scavenge resources, build settlements, fight and upgrade your skills & weapons, as you battle the elements, wildlife and NPC's in order to become stronger. Battle against exiled gangs and take down their encampments. Only the strongest will survive.
The Surge
The Surge comes from the creators of brutal medieval game Lords of the Fallen, comes a challenging sci-fi spin on the hardcore action RPG genre. Explore the twisting maze-like environment of the CREO research facility, fending off haywire tech, scavenging new parts and weapons, rescuing survivors and unlocking the secrets of this vast, abandoned facility.
These games are available to download from April 2nd 2019. Will you be checking them out?