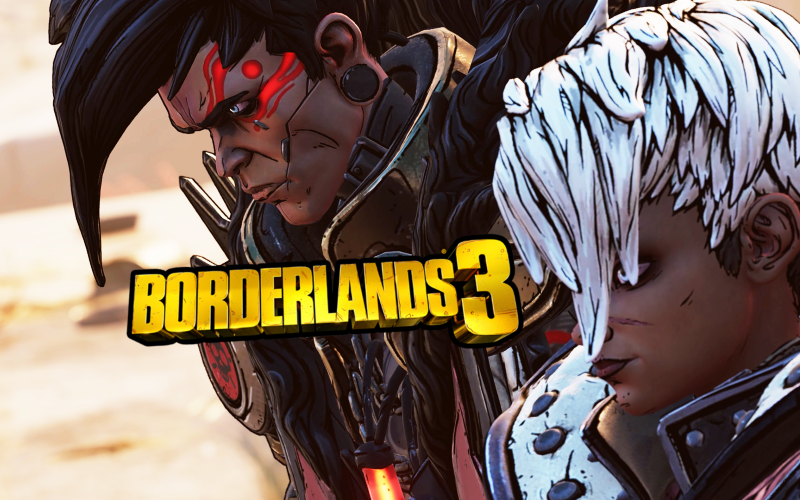 It has been a long time coming, but Gearbox CEO Randy Pitchford finally revealed the first footage of Borderlands 3 in front of a PAX East panel. With a packed room of fans, the show had a rocky hour, but ended with a fully loaded trailer, featuring some old friends, lots of guns an even a sax solo – pure Borderlands!
With a long development cycle, this sequel will pack in the fantastic cel-shaded art style, returning characters from across all the Borderlands titles and of course new weapon types, including walking guns. We also get a first look at the Calypso twins, who will be the baddies of the title. ore will be shown off on April 3rd for PS4, Xbox One and PC. No official release date has been announced, but it looks like September 13th may have prematurely revealed on a now deleted tweet from the Borderlands Twitter page.
Return To The Borderlands
Borderlands: Game of the Year Edition drops April 3rd for PS4, Xbox One and PC! Discover the co-op shooter-looter that started it all. With new weapons, visual upgrades, character heads, gold chests and keys, plus all 4 add-on packs, you can enjoy all of the content from one of the acclaimed games of its era for the first time on modern consoles.
The Handsome Collection Gets Handsomer
Along with the announcement of the remaster of the original Borderlands, The Handsome Collection will also be getting a visual upgrade. It will get a free UHD or ultra HD pack on April 3rd too.
Free VR DLC Update Coming Soon
If you still haven't had your fix of Borderlands, there will be a free update for Borderlands 2 VR. It will come this summer and will include all the DLC for the title (which there is mountain loads of great additional story content).
Again, there will be more info for Borderlands 3 released on April 3rd. We'll have all the info when it's available.