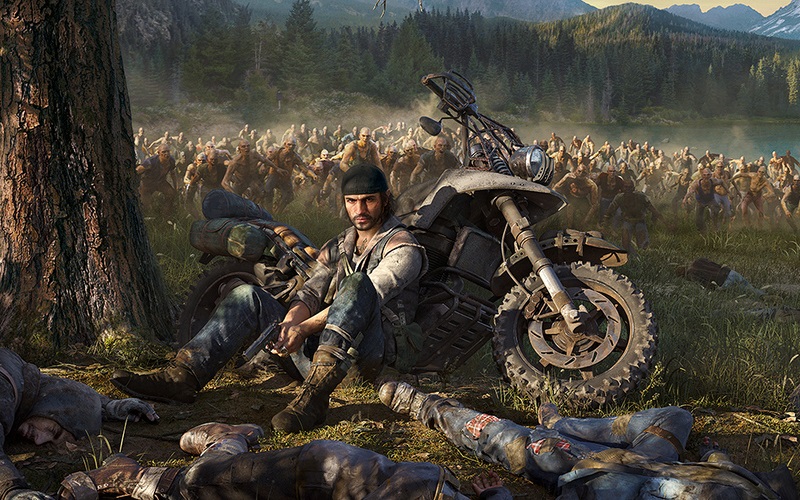 Days Gone Story Trailer Drops In Time For April Release
The open-world, post-apocalyptic survival horror Days Gone releases later near the end of April and it's looking like a fun third person action-adventure. You play as Deacon St. John, an outlaw turned bounty hunter, who lives the world of a drifter, living in encampments and surviving the games antagonists – The Freakers. After a pandemic occurs two years previous, which almost kills off humanity, you have to battle these turned humans, wild animals, a dynamic weather system and a day night cycle.
Days Gone will see you risk it all in order to protect those who can't. Get hunted by The Freakers, use your surroundings to your advantage, set traps or use stealth to survive this chaotic world. You also have to deal with other gangs who outgun you and want to take it all from you. Traverse by foot and by bike, as you take on whoever gets in your way of protecting your friends and camp buddies in vast and diverse locations. Build emotional bonds with fellow survivors and take all the twists & turns of your journey through Days Gone.
Previews for the title are positive and the game will have a robust story, as it is said to last around thirty hours. There are also 6 hours of cutscenes included in-game to flesh out the story.
There are four version available at retail. The Standard edition, a Digital Deluxe Edition featuring a digital mini artbook, digital soundtrack, three additional drifter bike skins, and an additional early skill unlock and Theme. The Special Edition features everything from the Digital Deluxe Edition, along with a steelbook, physical soundtrack and a 48 page mini-art Book by Dark Horse Comics. Finally, the Collector's Edition features everything from the Digital Deluxe edition plus a Collector's Edition statue, set of patches, 6 pins and 4 decals.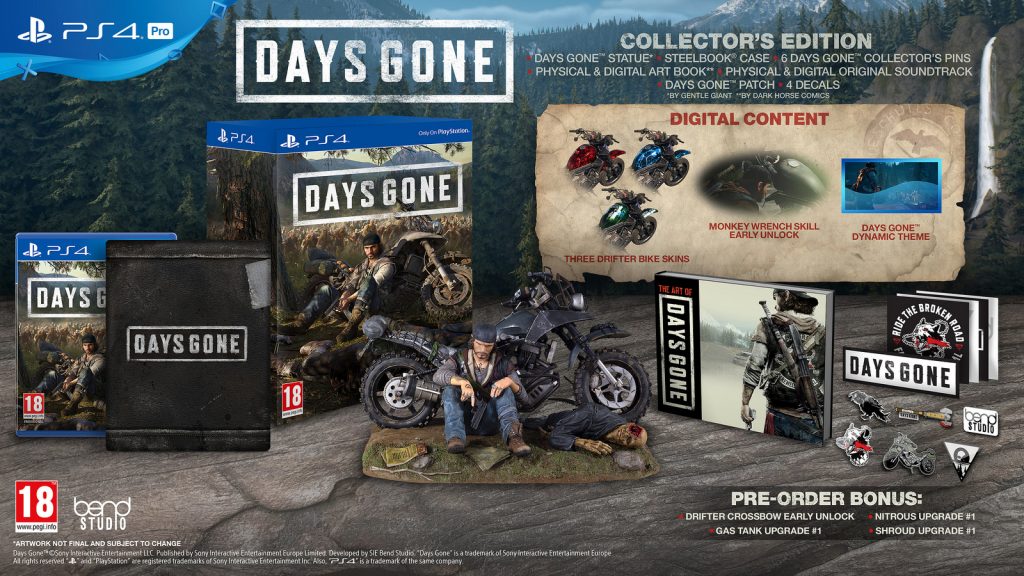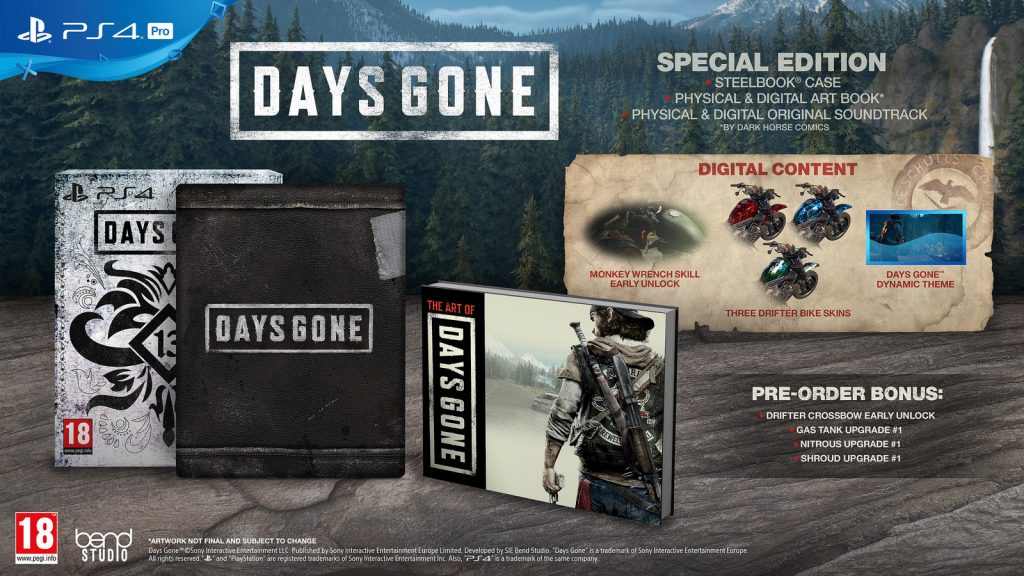 Days Gone will be available exclusively for PS4 on April 26th, 2019. Will you survive in Days Gone?