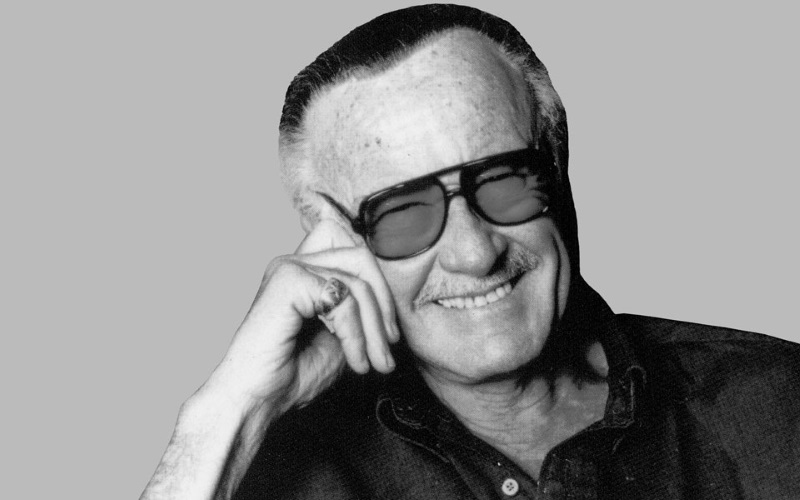 Tributes Paid To The Legendary Stan Lee Who Passed At 95
It was announced that the iconic comic-book writer Stan Lee passed away at 95 this week. He helped create some of the most legendary characters that have ever graced the pages of comics, with the like of The Fantastic Four, X-Men, Captain America and Spider-Man to name a few. Stan Lee was once quoted as saying:
"I used to be embarrassed because I was just a comic book writer while other people were building bridges or going on to medical careers. And then I began to realise: entertainment is one of the most important things in people's lives. Without it, they might go off the deep end. I feel that if you're able to entertain, you're doing a good thing."
He certainly brought joy and entertainment to millions around the world through his writing. With help from hugely talented artists such as Jack Kirby and Steve Ditko (who passed in June this year), they created engaging and iconic comics. They propelled into the mainstream in the 50's & 60's with Marvel (previously known as Timely Comics) thanks to their creations. A struggling Marvel almost went bust in the 90's, and it was the sale of their iconic characters' film rights to exterior studios that saved the company.
Now Marvel is one of the biggest properties in the world, owned by Disney and producing both comics and billion dollar movie franchises with the MCU. None of this could have been possible without the imagination of the one and only Stan Lee. 
Tributes
In a flood of tributes from industry leaders, film stars and comic-book lovers, many paid tribute across the world. Bob Iger, Chairman and CEO of The Walt Disney Company, said via a Marvel statement:
"Stan Lee was as extraordinary as the characters he created. A super hero in his own right to Marvel fans around the world, Stan had the power to inspire, to entertain, and to connect. The scale of his imagination was only exceeded by the size of his heart."
MCU overseer Kevin Feige also said:
No one has had more of an impact on my career and everything we do at Marvel Studios than Stan Lee. Stan leaves an extraordinary legacy that will outlive us all. Our thoughts are with his daughter, his family, and his millions of fans. #ThankYouStan #Excelsior!

— Kevin Feige (@Kevfeige) November 12, 2018
Stars that portrayed some of his legendary characters also joined in and honoured the comic-book legend.
We've lost a creative genius. Stan Lee was a pioneering force in the superhero universe. I'm proud to have been a small part of his legacy and …. to have helped bring one of his characters to life. #StanLee #Wolverine pic.twitter.com/iOdefi7iYz

— Hugh Jackman (@RealHughJackman) November 12, 2018
There will never be another Stan Lee. For decades he provided both young and old with adventure, escape, comfort, confidence, inspiration, strength, friendship and joy. He exuded love and kindness and will leave an indelible mark on so, so, so many lives. Excelsior!!

— Chris Evans (@ChrisEvans) November 12, 2018
Damn… RIP Stan. Thanks for everything. pic.twitter.com/TMAaDJSOhh

— Ryan Reynolds (@VancityReynolds) November 12, 2018
DC Comics also paid tribute to Lee, saying:
He changed the way we look at heroes, and modern comics will always bear his indelible mark. His infectious enthusiasm reminded us why we all fell in love with these stories in the first place. Excelsior, Stan.

— DC (@DCComics) November 12, 2018
Gone But Not Forgotten
Stan Lee will be remembered eternally for his contribution to comics, his frequent voice-overs and cameos in many of the Marvel movie and gaming franchises, as well as his love for entertainment. Our thoughts are with his surviving family.
To Stan Lee, EXCELSIOR!!