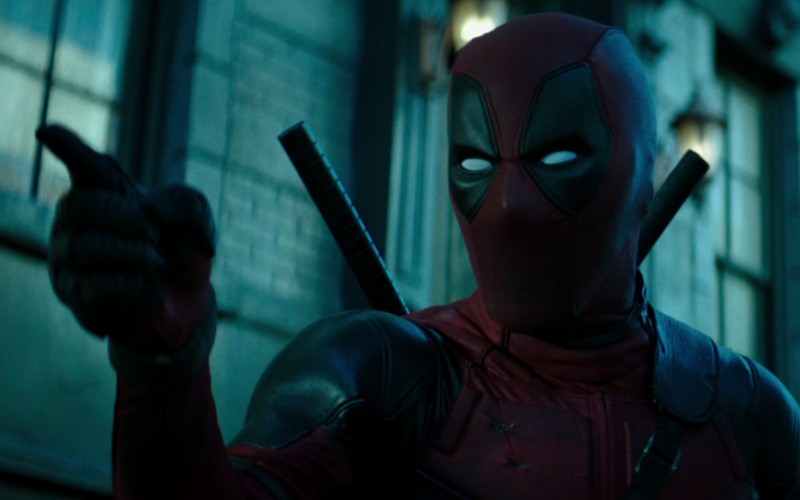 Many are hopeful that Marvel's Black Panther will reach the Oscars this year. However, it's not the only Marvel-related Oscar-hopeful. 20th Century Fox is submitting Deadpool 2 to the Oscars for not one, not two – but fifteen Oscar categories.
Check out the full list of submissions!
Best Picture (Simon Kinberg, Ryan Reynolds, Lauren Shuler Donner)
Best Director (David Letich)
Best Original Screenplay (Rhett Reese, Paul Wernick, Ryan Reynolds)
Best Actor (Ryan Reynolds)
Best Supporting Actor (Josh Brolin, Julian Dennison, T.J. Miller, Karan Soni, Jack Kesy)
Best Supporting Actress (Morena Baccarin, Zazie Beetz, Leslie Uggams, Brianna Hildebrand)
Best Production Design (David Scheunemann, Sandy Walker)
Best Cinematography (Jonathan Sela)
Best Costume Design (Kurt Swanson, Bart Mueller)
Best Film Editing (Elisabet Ronaldsdottir, Dirk Westervelt, Craig Alpert)
Best Makeup And Hairstyling (Bill Corso, Monic Huppert)
Best Original Score (Tyler Bates)
Best Sound Editing (Mark Stoeckinger)
Best Sound Mixing (Mark Noda, Paul Massey, Martyn Zub)
Best Visual Effects (Dan Glass, Mike Vezina, Michael Brazelton, Stephane Naze)
It's hard to know how this will pan out. After all, The Academy has received much criticism in the past because of their habit of snubbing any and all superhero films. This criticism only increased this year with the inclusion of the new "best popular movie" category. It seems like this category was set up to leave The Academy off the hook. It's hard to tell for sure.
Also announced is a recut version of Deadpool 2 called Once Upon A Deadpool. This version is for a younger audience. There are some new scenes that somewhat a spoof of the classic film The Princess Bride, with Fred Savage also starring in the new version. It will be in cinemas for a limited run from December 12th.
What do you think? Would you like to see Deadpool 2 receiving an Oscar? Let us know in the comments below!
Doing a little of this, a little of that. If you see me holding a camera, run!