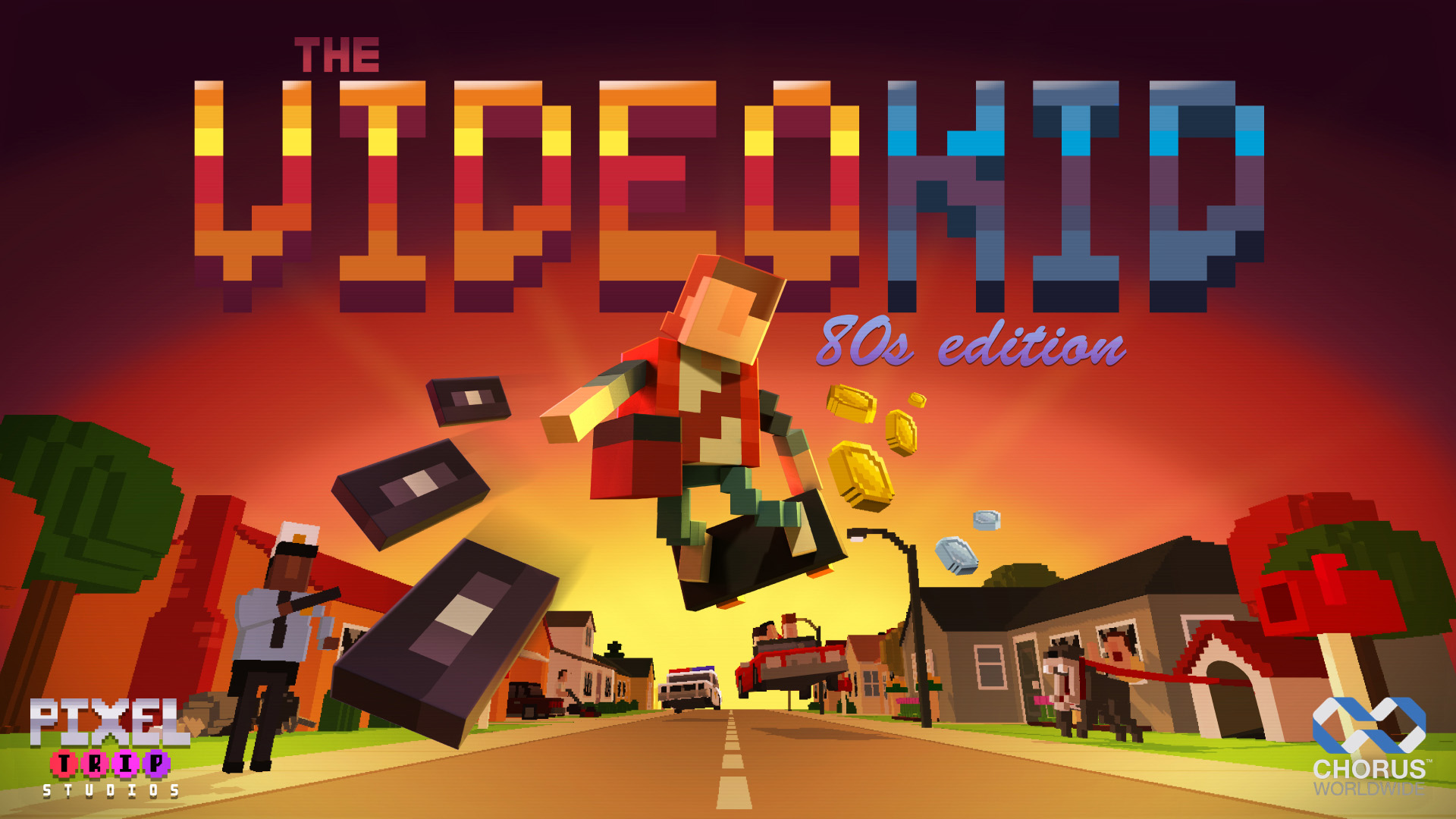 Do you yearn for some 80's nostalgia in your video games? Then you have to check out The Videokid. 
A Steam release back in 2017, it has now made it's way to the Nintendo Switch and also Xbox One. Developed by Pixel Trip Studios, the company have teamed up with publisher  Chorus Worldwide for the console release.
"…skate through hazardous streets, sewers, and more to deliver bootleg video tapes, but you have to look super cool while you're at it – weave through traffic, grind on cars, kickflip, ollie, perform mad combos and even avoid the gaping mouth of a sewer alligator, all while flinging tapes into your customers' mailboxes.

There are hundreds of ways to die, and you only have one life – will you live long enough to catch all the '80s references to your favourite movies and TV shows?"
Speaking about the games release,  Adam Jeffcoat, director at Pixel Trip  Studios said:
"Skateboards, classic TV shows and pirate VHS tapes, The Videokid is basically one big 80s nostalgic journey through my own childhood. With so many fond memories of playing Paperboy on my cousins NES when I was a kid, it's SO exciting to have the Videokid coming out on home consoles all these years later!"
In addition to it's retro look and old school gameplay, the game boasts an 8-bit soundtrack. The music is composed entirely by DJ Savant. You check out some of it below:
The VideoKid is available to download today on both consoles. Retailing for €4.39.
Editor-in-Chief, part-time super villain and hoarder of cats. If you can't find me writing, I'm probably in the kitchen!