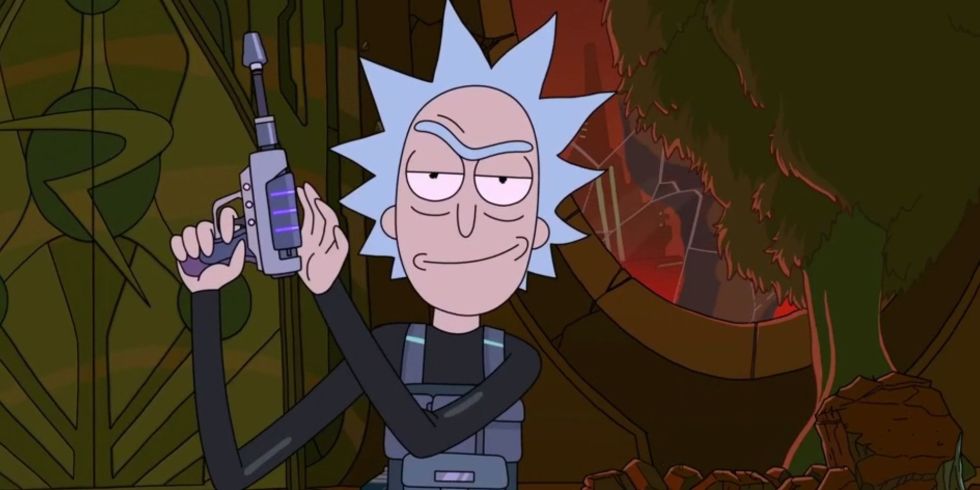 Rick and Morty Show Us What They Got in New Teaser
I LIKE WHAT YOU GOT!
When Rick and Morty got renewed for 70 more episodes there was some strategy behind it. Dan Harmon and Justin Roiland wanted to avoid having a long hiatus while they negotiated with Adult Swim. By having such a number of episodes confirmed that allows everyone to work on them without worrying about paperwork stuff.
And it looks like that approach has paid off. The official Rick and Morty twitter account posted this teaser this week.
#RickandMorty pic.twitter.com/YDbPxjZVMg

— Rick and Morty (@RickandMorty) August 21, 2018
It's funny to see those redesigns, especially on minor characters like Squanchy, Snuffles, Snowball, Snuffles or the Cromulons.
Still, no idea what this means in terms of a season four. Maybe it's just a teaser for Adult Swim. Maybe we'll get news soon. Or maybe Harmon and Roiland are playing with us. That's always an option.
On a scale of one to Jerry and his R2-D2 coin collection, how excited are you for the show's return? Let us know in the comments!
Angry Spaniard, adoptive Irishman. Writer, reader, tea drinker and video game player/designer.