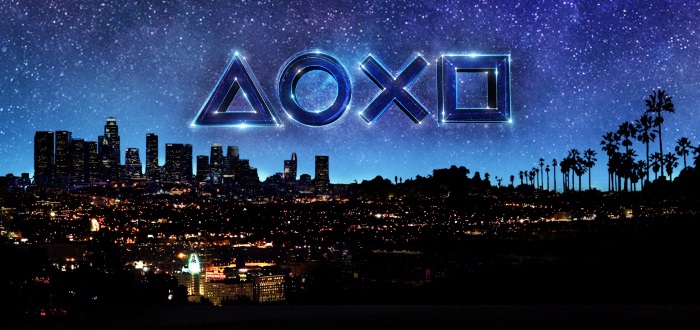 We Look Into Everything From The PlayStation E3 Conference
Sony had a somewhat different approach to their E3 Showcase. It was strung across several venues, which gave a short intermission after the first game's showing. We detail everything below.
The Last Of Us Part II
Gustavo Santaolalla began with a rendition of The Last of Us Part II Theme leading directly into a new story and gameplay. Some normality was shown in the the way of a community enjoying themselves at a dance in a converted church. Ellie, who is visible older since we last met her, chats with some new characters including Jesse and Dina. After a brief conversation, the scene runs into an intimate dance with a romantic interest, Dina.
Focus then moves to gameplay as Ellie's realistic movement and traversal of the environment sees her crawling through tall grass and stealth killing enemies with her bow. Dynamic reactions to environment and surroundings, are shown, as Ellie is attacked by several people, who are on the search for her. Ammo management will be a factor again. Due to this Ellie has to use her environment and the weapons of others to defend herself.
The gameplay is brutal and bloody in contrast to the beginning section of the trailer, more so than the previous title for sure. It certainly is a heavy hitting game and I'm looking into delving deeper into its story. No release was given, but you are sure to see more in the coming months and years.
As the crowd transferred to the main venue for the next part of the showcase, a short intermission happened. Some info was dropped on the following.
God Of War
The team at Santa Monica Studios are currently working on a New Game + mode for God of War, which is to be released soon,
Call Of Duty
Some new maps are being released for Call of Duty: Black Ops III, which bring back classic maps from the series. Sony also announced that Black Ops III will be FREE to download to any PS Plus member right now, for a limited time.
Destiny 2
Destiny 2: Forsaken has you take justice into your own hands as you venture into a new frontier filled with enemies, allies, and untold mysteries and treasures waiting to be uncovered. The hunt is on. Destiny 2: Forsaken arrives September 4th 2018.
Ghost of Tsushima
After the initial opening, the crowd and cameras moved to a second venue for part two of the showcase. This is where the remaining bulk of the show took place. Music played its part in Sucker Punch's
You play as Jin Sakai in a massive open world exploration action game. The player is initially on horseback, as he comes across members of the Mongol Army that have to be dealt with. This is our first look at the combat, which involves classic samurai swordplay. Blocking and timing seemed to be key to avoid damage. Afterwards, you head to your next destination, Jin used stealth to take out the enemy. Play went to scaling and traversing a building via grappling hook, until the player was above some more enemies. Gameplay then went into a slow down reaction time, which allowed the played to take out the remaining enemies.
The vibrant tones of the coloured leaves framed a 1v1 sword fight. Dodging mechanics, blocking and throw moves seem to be integrated into combat. Check out the full gameplay below.
Control
A reveal of the latest title from Remedy. You are Jesse Faden, a young woman with a troubled past. You become the new Director of the Bureau of Control, which is researching and fighting against supernatural enemies like the Hiss threatening our very existence. Some trippy visuals, telekinetic powers and shooting mechanics make up the gameplay. Control will release in 2019.
Resident Evil 2
What came next was a trailer for the eagerly awaited announcement. It was from the perspective of a rat, as it scuttles across the floor, some subtle nods indicate what is coming. As the rat runs by an old PlayStation 1 and some tinned food, you can hear a struggle. What seems to be a police officer battling with some sort of zombie, then reveals a shot from Leon S. Kennedy. It's back to Raccoon City we go!
Resident Evil 2 will have a 3rd person, over the shoulder view, as you traverse a revamped Raccoon City. It promises to be familiar, while injecting some new areas, puzzles and environments to scare the bejesus out of you. The lighting and atmosphere created by the RE Engine is stunningly and scarily beautiful. You will play Leon and Clare Redfield through 2 separate, but intertwining stories. Glimpses of Raccoon City Police Department, classic Resi enemies, Police Officer Marvin Branagh and a young Sherry Birkin are showcased.
Resident Evil 2 will release on PlayStation 4, Xbox One, and PC on January 25th 2019.
Trover Saves The Universe
Introducing Squanch Games' first full-length sci-fi action comedy adventure, coming to PS4 and PSVR – Trover Saves the Universe. It's from Justin Roiland, one of the creators of Rick and Morty. It's sure to have wacky, hilarious dialogue and levels.
Kingdom Hearts III
Pirates of the Caribbean world complete with likenesses of the main cast with a realistic art style. We get more of a look at new combat styles, underwater battles, and new Keyblade transformations, as the heroes continue their perilous adventure.
Death Stranding
A new Death Stranding trailer showed off some story and gameplay. The world is sometimes barren with glimpses of life, with flowing rivers and lush, grassy hills. What the game is about, I still don't know. We could theorise for days on the meaning of each scene. How about you check out the footage and let us know what you think!
Nioh 2
A sequel to Team Ninja's Nioh was announced. Have a look below.
Spider-Man
The showcase ended with an in-dept look at Spider-Man, as he battles through the RAFT Prison. Electro is revealed, as makes his way through the prison releasing more of Spider-Man's rogue gallery including Rhino, Scorpion, Vulture. There are hints at more baddies still to be revealed, which there are plenty to choose from.
Combat was shown again, which is Arkham-esque, but with added height and movement thanks to Spider-Man's web-slinging skills. Movement in general looks fluid and seems intuitive, as the player swings through environments with subtle HUD markers to indicate possible webbing points. You'll be able to be Spider-Man from September 7th 2018.
So How Was it?
The event itself seemed fractured at the start and it may have flowed better if it was hosted in one venue. On the other hand, what was shown was fantastic. Gameplay for Ghost of Tsushima and Spider-Man answered what the feel of these games will be, while Death Stranding is asking more questions of what the gameplay will entail and how will it tie to a story.
The 3rd parties reveals of Control, Resident Evil 2 and Nioh 2, teased the future of the console. They all came off with a layer of polish and interest. Was this the best PlayStation E3 conference? Not in its execution, but content was pretty good. Surprised ther was no Final Fantasy VII footage, but I guess it will be made, when it is made.