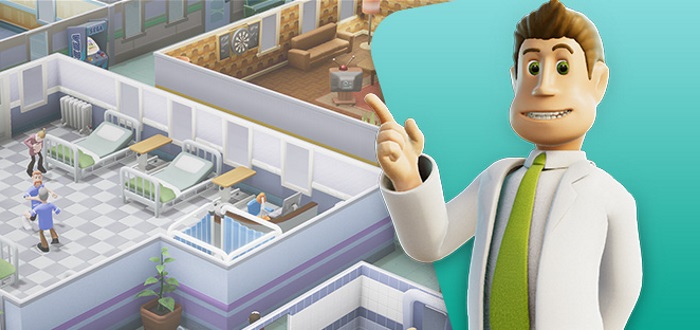 Theme Hospital Spiritual Successor Two Point Hospital Announced
"Staff Announcement, Incoming patients with Bloaty Head", one of the quirky conditions from Bullfrog classic Theme Hospital and now there is a spiritual successor with the announcement of Two Point Hospital. Published by SEGA and developed by Two Point Studios, the studio is headed by Gary Carr and Mark Webley, who are former Bullfrog and Lionhead Studios devs. Two Point Hospital is set to bring back the fun time, building sim and will be packed full of wacky humour and strange medical conditions.
As you can tell from the trailer, you are in charge of building and running a hospital that caters for crazy and comedic medical conditions. You employ staff, build rooms and fill your hospital with knick-knacks to keep your staff happy, while allowing you to cure as many patients as possible. Obstacles, goals and quotas are sure to play a part to earn money to expand your hospital and to avoid closure. In the words of the devs:
"design the optimal place to definitely not die."
The game will release on Steam, sometime in 2018. Did you play some of the older Bullfrog games like Theme Hospital or Theme Park? What do you want to see from Two Point Hospital? For more info on the game, check out Two Point Hopital's website, Facebook or Twitter pages.