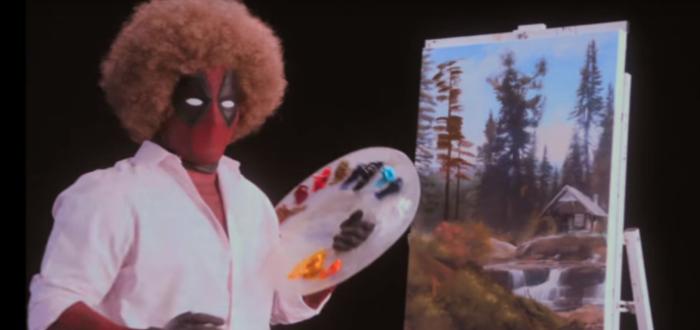 Ever since audiences were blown away by the awesome Deadpool movie, we've been waiting for any new clips and teasers featuring everybody's favourite wise-cracking weirdo.
If you're a Deadpool fan (of course you are), then you'll love this hilarious teaser of the anti-hero dressed up as Bob Ross. Oh, and there's some cool footage from the upcoming movie too. Can't forget about that.
The film releases in May 2018.
Are you looking forward to Deadpool 2? What did you think of the teaser? Let us know in the comments!