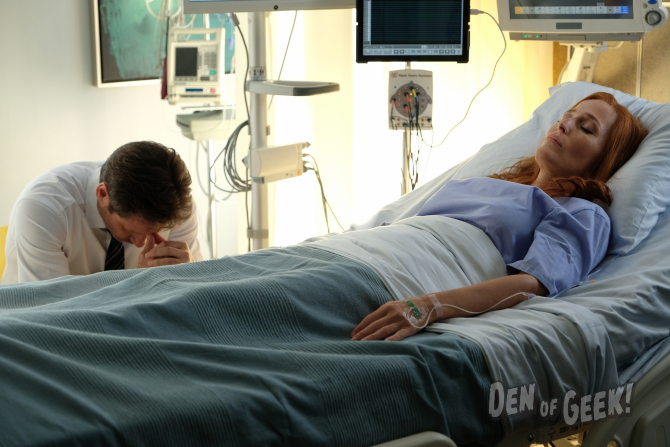 First Trailer For X-Files Season 11 Released
"Civilisation is in its final stages… I'm asking you to betray the whole human race." The Cigarette Smoking Man is no longer pulling any punches, as Mulder and Scully face their greatest challenge yet. The trailer for X-Files season 11 is an action-packed spectacle! The season will feature the duo searching for their son while they grapple with the schemes of CSM.
Apparently their son is "a very special child" for reasons which will likely become clear soon. Either way, season 11 seems firmly set on continuing the CSM storyline set before the series' cancellation. Regardless of what happens, it's refreshing to see that X-Files is truly back in action!
The series will be released in January 2018.