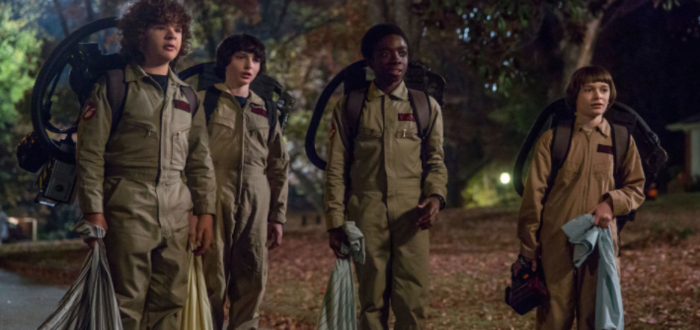 Final Trailer Released For Stranger Things Season 2
Okay, brace yourselves, people. The final trailer for the second season of Stranger Things has dropped and it looks nothing short of absolutely AMAZING.
In the season 1 finale, we see that (SPOILERS!) Will Byer has been reunited with his family, but that he's also opened a kind of portal between his world and the Upside Down. The final trailer hints at what's to come in season 2, and there definitely seems to be more of a focus on the monsters of the Upside Down and the growing awareness of the people of Hawkins on the danger around them. We also see a few more kids join our Famous Four, so that will certainly be interesting.
The show's creators, Matt and Russ Duffer, have also said that season 2 will be scarier than the first one. 
Clear your schedule for your Halloween weekend, because if you're anything like us, you'll be holed up in your house binging the crap out of this incredible show.
Stranger Things season 2 will release on October 27. Be ready.