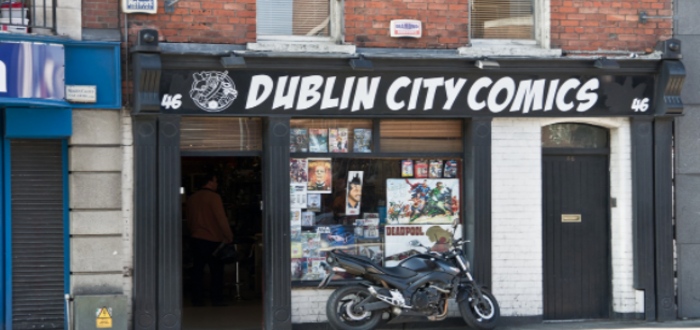 Dublin City Comics & Collectibles Opens Second Store
If you're part of the comic and convention community in Ireland then you'll be very familiar with the comic store Dublin City Comics & Collectibles up on Bolton Street. They're some of the nicest guys and are always willing to help you out with whatever comic or collectible needs you may have.
These guys have been around for seven years now, and while celebrating their seventh birthday on Friday the 13th, owners Jason Flood and David Huysmans posted a video which had a few of us worried at the start.
Thankfully the news was fantastic, and they soon announced that Dublin City Comics & Collectibles are opening a second store up on 103/104 Capel St.
You'll be able to find second hand figures and collectibles, and also a very large and extensive collection of back issue comics.
The shop has stated that the Facebook page will remain the same and news regarding both shops will be posted up there. So keep an eye on the page and pop into the guys when the new store opens!