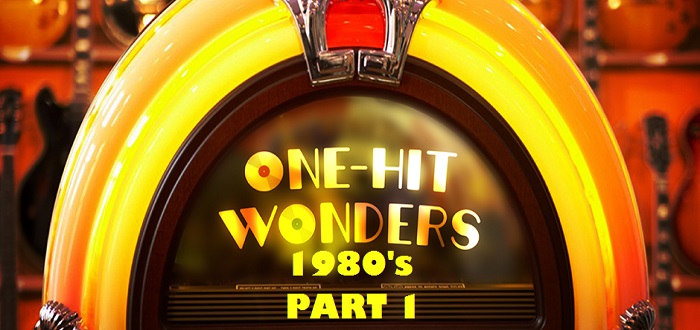 One Hit Wonders Of The 1980's – Part I – EwTube
I did warn you the last time I wrote up the EwTube weekly segment, what would happen this time. Musically, I don't think I have left much of the 1980's behind. If you were to check my music files, you would find MANY songs from the 80's. It will come as no surprise that some of these 'One Hit Wonders' can be found in my list.
The 1980's has some of the best music, in my personal opinion. They also had a multitude of 'One Hit Wonders'. After going through over 100 songs, I tried to narrow down the list. Even after cutting some songs out, I still had too many for one EwTube. Therefore, this week is Part I of 'One Hit Wonders' of the 1980's. Let's get started.
Black Velvet
I triple checked 'Black Velvet' by Alannah Myles to make sure it truly qualified. I could not believe this song was her only hit song. It was released in 1989 and eventually led to her winning the 1991 Grammy for Best Rock Vocal Performance, Female. Even though Alannah still records music to this day, she has never had another hit song.
Toy Soldiers
Also released in 1989, this song was written and sung by Martika about a friend who was dealing with cocaine addiction. Thankfully, the friend in question did conquer the addiction. This song was also sampled by Eminem in 2004 for his track 'Like Toy Soldiers'. That version is different than the original in content, but the samples did include Martika's vocals.
Buffalo Stance
Neneh Cherry released the song in 1988 on her debut album. The song title refers to 'Buffalo', which were a group of fashion stylists, models, photographers, musicians, hair and makeup artists and so on. 'Stance' means just standing like a person, or group, posing for a photo shoot. The more you know. Personally, I just loved the beat of the song.
C'est La Vie
'C'est La Vie' was released in 1986 by Robbie Nevil. The first time I heard the song, I thought the whole song was going to be in French. However, I do remember hearing this song on the radio quite a bit. This was another somewhat surprise for me. I didn't realize it was Robbie's only hit song.
Don't Worry Be Happy
When I started making the list of 1980's 'One Hit Wonders', I knew this song would appear. This song was EVERYWHERE during the late 1980's. Bobby McFerrin released the song in 1988, and for the next few years, you couldn't go anywhere without hearing it. Sadly for Bobby, and all the other artists on this list, this was the top of their careers.
This song really is a great song, and may go down as one of the greatest 'One Hit Wonders' of all time. It definitely deserves the consideration. Simple in it's premise: don't worry… be happy.
Honourable Mentions
While I will be doing a Part II for the 1980's, I do have a couple of Honourable Mentions for each part as well.
'Puttin' on the Ritz' by Taco needed to be included in someway on this list. Released in 1982, and just a fun song that is still used in commercials today.
Paul Lekakis released 'Boom Boom (Let's Go Back To My Room)' in 1987. This song has been the inspiration for a few remixes and re-imaginings. I believe this song was a direct inspiration for the Vengaboys song 'Boom Boom Boom Boom' in 1999.
Final Thoughts
There are SO many 'One Hit Wonders' out there, and the 1980's had quite a few. That is why you will have to find out next time to hear the remainder of the ones I have chosen. I leave you with these for now, but as Bobby McFerrin might say 'Don't Worry, Be Happy'. I will return with Part II in a future EwTube.
What do you think of Part I? Do you remember these songs? Have you heard these songs? Which songs are missing? Do you think they made Part II? Let us know your thoughts in the comments below.