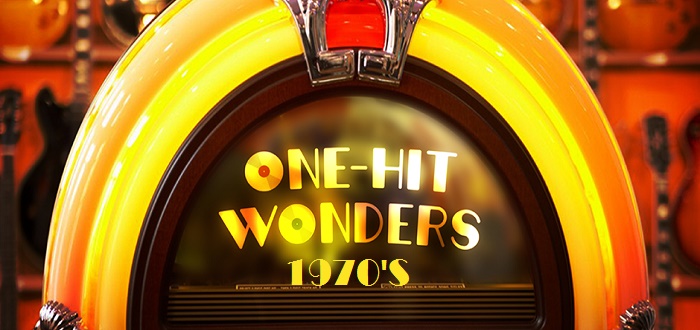 One Hit Wonders Of The 70's – EwTube
Music is a universal language but people have very different tastes in music. For this week's EwTube, I am going back in time to the 1970's. Growing up, these were songs that my parents would play or the radio would play. Today, they are referred to as One Hit Wonders.
I was born in the late 70's and therefore I have chosen One Hit Wonders of the 1970's as this week's EwTube. These songs will be listed in no particular order. I have chosen five of my favourites, with three honourable mentions. I hope you will enjoy taking a step back in time and enjoy some of the one hit wonders of the 1970's with me!
Hooked on a Feeling
The song 'Hooked on a Feeling' by Blue Swede was released as a single in 1974. The song was originally written by Mark James and performed by B.J. Thomas. However, it wasn't until Blue Swede added the famous 'Ooga Ooga Ooga Chacka' intro that the song received critical acclaim.
Then in 2014, this version of the song once again was making some noise. It was used in the very popular and successful film The Guardians of the Galaxy. The soundtrack of the film was called Awesome Mix Vol. 1 which we see in the film as the cassette tape that is given to Peter by his mother.
Spirit in the Sky
The song 'Spirit in the Sky' was written and performed by Norman Greenbaum. It was technically originally released in 1969, but it was late December and so the song's popularity was really achieved in 1970. It reached number one in several countries in 1970. Rolling Stone even ranked the song at number 341 of their 500 Greatest Songs of All Time.
This song also appeared on The Guardians of the Galaxy soundtrack Awesome Mix Vol. 1. This was a coincidence, I did not plan this. I actually remember the 45 vinyl record we owned of this had a light blue coloured sticker in the middle.
Rapper's Delight
This song by The Sugarhill Gang was released in 1979, and while it's not the first song to feature rapping, it is widely considered to be the song that introduced the world to hip hop music. In the movie The Wedding Singer the late, great actress, Ellen Albertini Dow, gave audiences a laugh with her little snippet of it. This song is just so catchy, and while I never remember all the lyrics, I always enjoy it when I hear it.
The Night the Lights Went Out in Georgia
This song, by Vicki Lawrence, was released in 1972 and was written by her husband Bobby Russell. He did not want to record the song, but Vicki thought it would be a hit, so she recorded it. As it would turn out, she was absolutely right. The song also loosely inspired the 1981 film of the same name.
This song has also gone on to be covered by superstar country artists Tanya Tucker and Reba McEntire. The Tanya Tucker version was recorded for the 1981 film. I personally remember my mom playing this song quite often, so it always reminds me of my youth.
Hot Child in the City
The song was released in 1978 by Nick Gilder which not only became a hit in the US and Canada, but also earned him several awards. This was the first 45 record that I owned myself. My parents gave it to me as a gift when turned four in 1980 (yes, I am that old). I could listen to this song over and over and over again, but I could not for the life of me tell you what was on the other side of that 45 record.
This is probably my favourite song on this list, but I enjoy every single one of them for different reasons. 'Hot Child in the City' just has that extra bit of memory for me.
Honourable Mentions
While doing research for One Hit Wonders of the 1970's, I found out there were a lot of songs that I enjoyed that I didn't even know were one hit wonders. After finding what I feel are probably the best five for me, I thought there were a few people might know and like. Here are three honourable mentions:
Thin Lizzy with 'The Boys are Back in Town' which had a bit of a comeback in the movie A Knight's Tale: 
A fun and up beat song by Ram Jam called 'Black Betty':
Dr. Hook and the song 'Cover of the Rolling Stone' is a song that will forever remind me of my father. He passed away almost two years ago now, but he will never be forgotten.
Final Thoughts
This is just a short list of some of the One Hit Wonders of the 1970's, and I am sure there are more out there people will recognise. I hope these songs put a smile on your face and perhaps a spring in your step. Enjoy the trip through time with me again, because the next time I write EwTube I think a trip back to the 1980's might be in order.
Do these songs make your list of great one hit wonder songs of the 1970's? Which ones would you change? Let us know in the comments below!