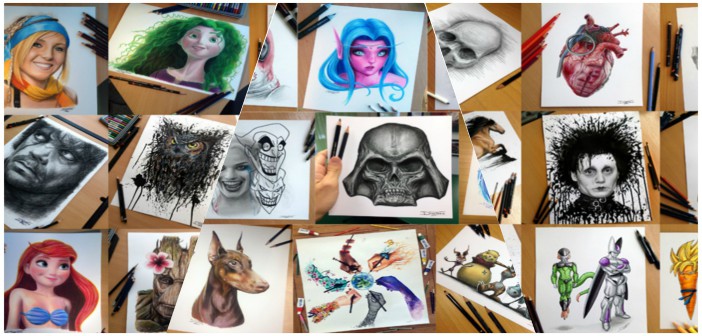 Unique Fan Art By AtomiccircuS – Gallery
AtomiccircuS is one of those artists who takes their incredible work, and finds new ways to make it ten times more impressive than it already is. I adore scouring the internet for exciting fan art, to help feed my obsessions. AtomiccircuS is one of my current obsessions.
He is a tattoo artist from Norway, who also sells his incredible art pieces online. He does more than just fan art, of course, however below I have selected my favourite pieces of fan art by him, including Batman, Game of Thrones, Rick and Morty and Super Mario.
I first came across him on his deviantart page.
So what is it about his art that makes it so impressive? He constantly tests himself, trying to find new and interesting ways to create his art. Below are examples of this. He uses gunpowder, salt and pepper to create hyper-realistic drawings of some of his favorite medias. His drawings are never copy-cats of the originals, taking unique perspectives on his pieces of fan art. For instance his Mario, Despicable Me and Rick and Morty pieces are part of his "creepyfied" series, in which he takes these regular cartoons and twists them into deformed and horrific versions of themselves. It is pretty cool!
Don't believe me? Check out his art below!
Please take a moment to support AtomiccircuS on his various social media and patreon pages! His Facebook page is updated regularly with awesome progression videos and pictures!
Doing a little of this, a little of that. If you see me holding a camera, run!