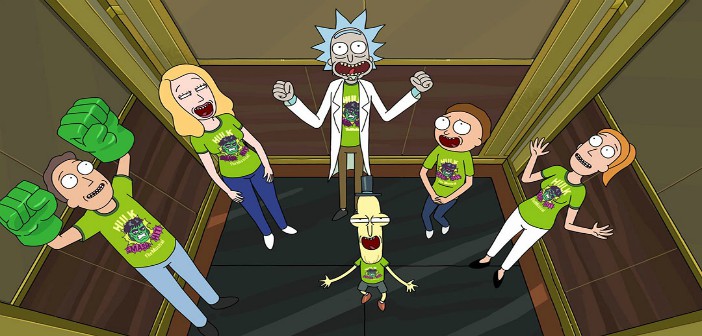 Rick And Morty Merchandise – Must Have
I think most people you'll speak to these days will say they have seen and loved Rick and Morty. And how could you not? The show is unique, risky and – more importantly – consistently hilarious! Thankfully, like anything that gets any way popular these days, there is plenty more merchandise shoved into our hands to sustain us.
So, with Rick and Morty season 3 looming this summer, take a look at some Rick and Morty must-haves to ready yourself for the insanity to ensue!
The best thing about Rick and Morty-themed collectibles, is the majority of things you'll come across are affordable and good quality. The funnier the better! The merch above can be found from Funko Pop, TeeRepublic, RedBubble and Amazon (plushie and bank).
And of course, the most precious Rick and Morty collectible of them all:
Or if you fancy making that szechuan goodness yourself, try our editor Declan's recipe!
If you can get your hands on that one, let me know!
Any of the above items tickle your fancy? Let us know your favourite, or any of your other Rick and Morty must-haves in the comments below!
Doing a little of this, a little of that. If you see me holding a camera, run!