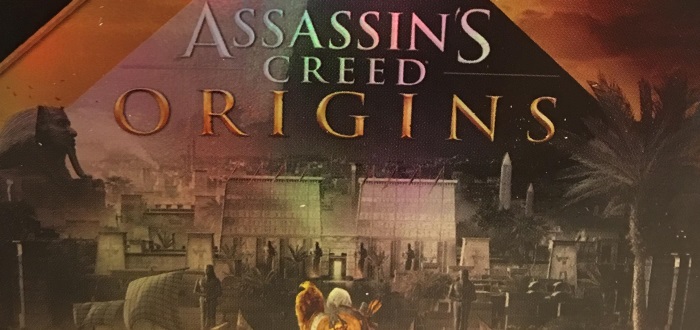 It's the week before E3 and there are plenty of news stories, announcements and leaks surrounding games. The setting of Assassin's Creed: Origins has been apparently outed by merchandise, supposed screenshots and now a retailer pre order listing and image. It is thought that the game will take place in Egypt, judging by the pyramids and sandy environments.
A picture of a monitor via imgur, shows a possible screenshot of an Assassin's Creed-looking protagonist sailing a boat.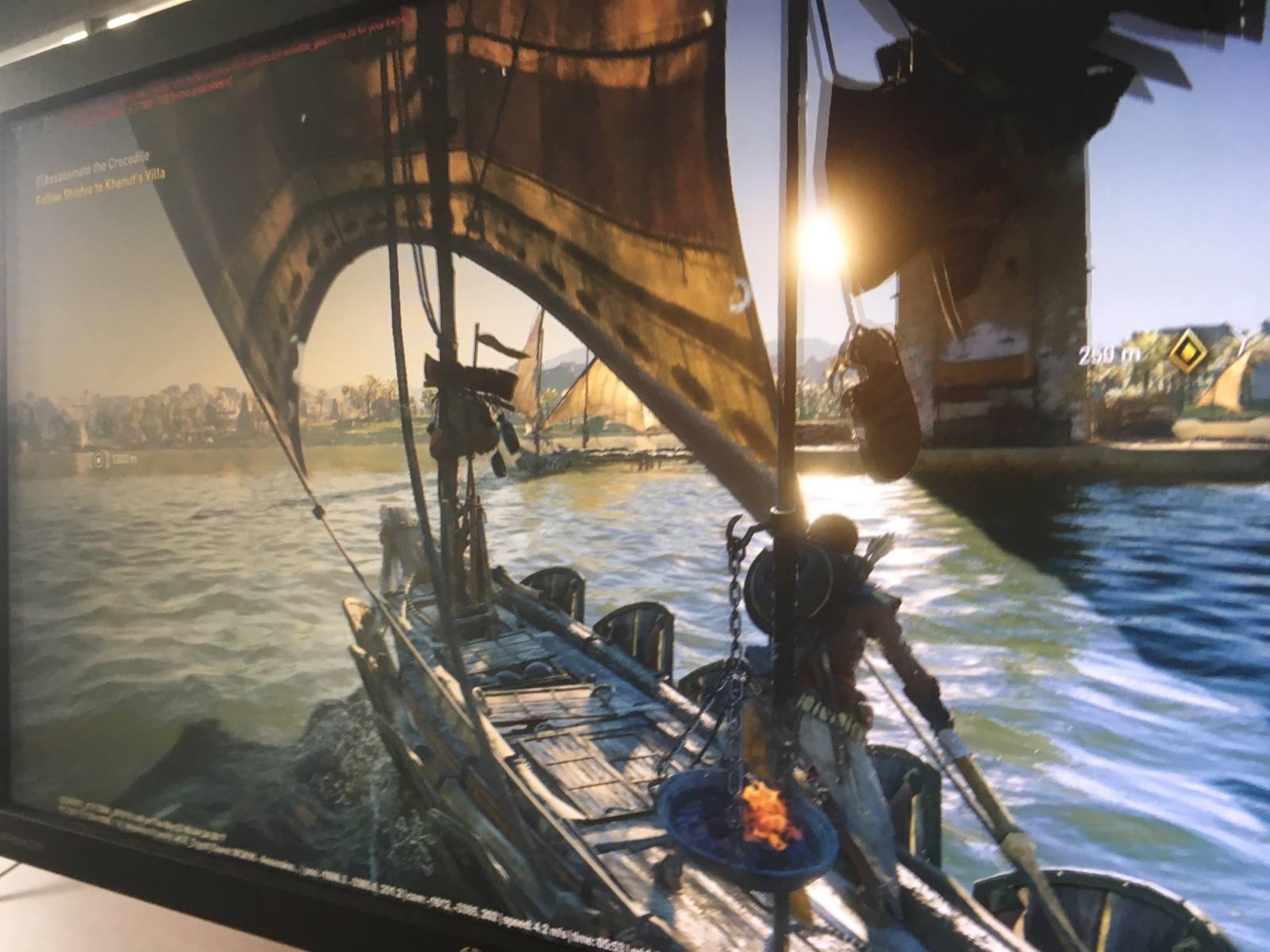 Back in May, a post on an Assassin's Creed Facebook fanpage – The Truth Animus – shows a pretty real t-shirt that was spotted in GameStop, showing a hooded figure holding a bow, the supposed name of the protagonist of Ba Yek and the game logo. The iconic Assassin's Creed logo encases an Eye of Horus, which is an ancient Egyptian symbol of protection, royal power and good health.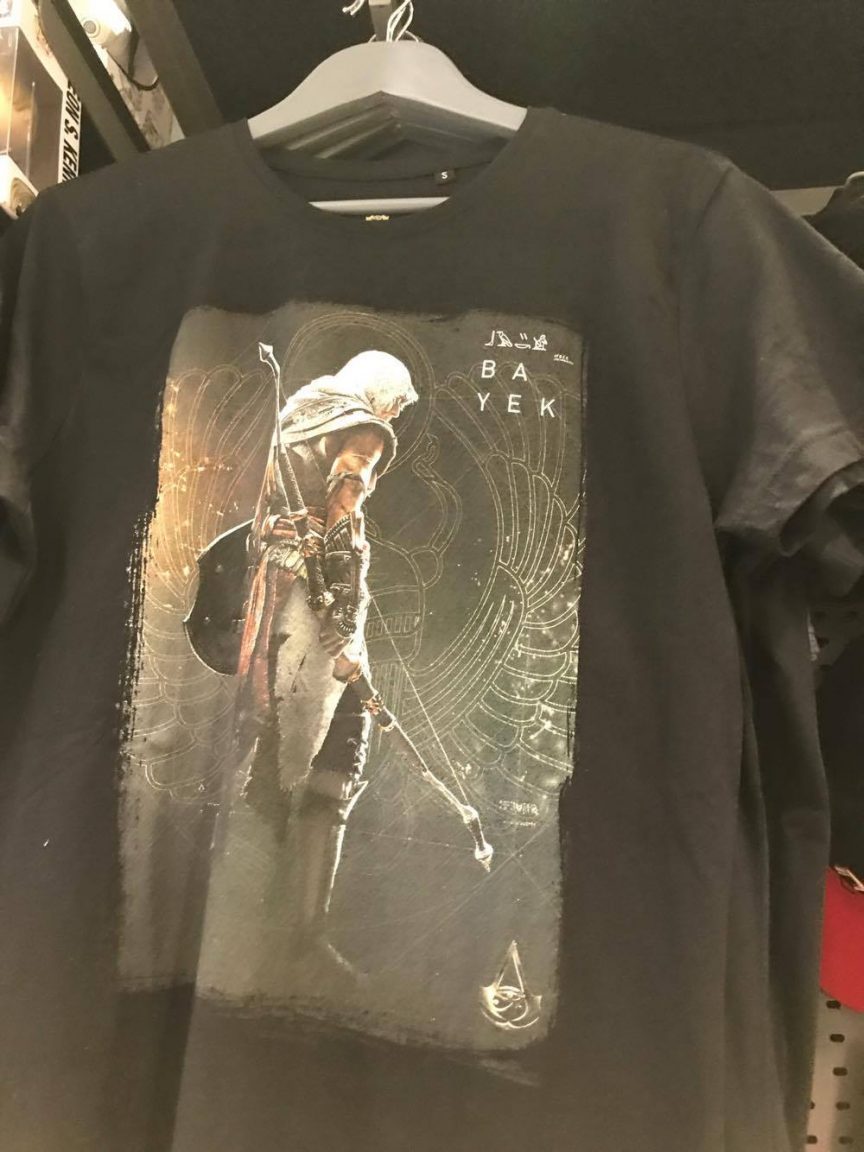 Lastly, a reservation card all but confirms all previous leaks. In an image posted on imgur again, it shows what seems to be the cover art of a character standing in front of a large pyramid, with bow in hand. It also shows some bonus content called the 'Secrets Of The First Pyramids'. One thing of note, the image seems to have the old logo for Ubisoft. Earlier last week, Ubisoft announced a new look logo in a blog post.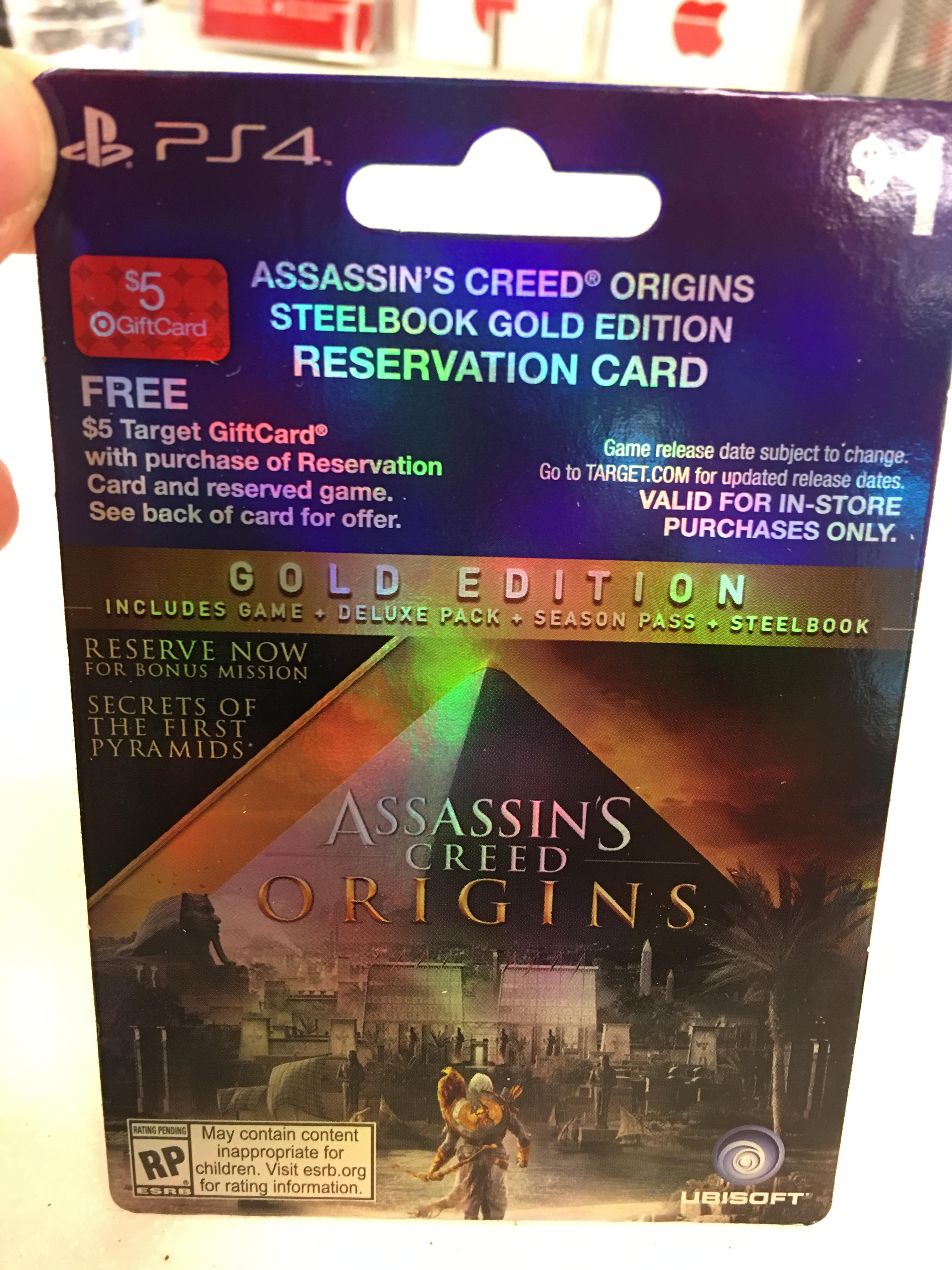 E3 takes place between June 13 – 15 and there will be some big press conferences including one from Ubisoft. Expect to get confirmation of the next Assassin's Creed on Monday June 12 at 9pm Irish time.