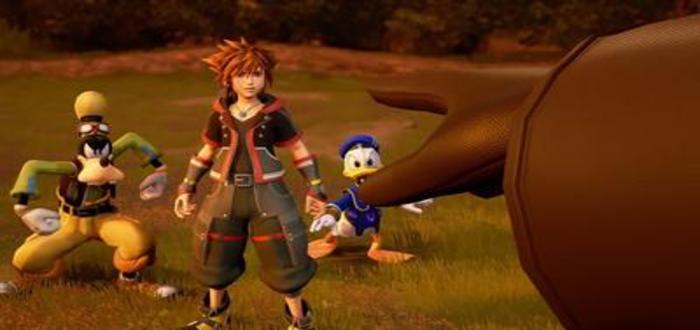 Kingdom Hearts 3 Trailer Drops
The gaming gods have answered our prayers. After an unforgiving length of time we finally have a new trailer for the long awaited Kingdom Hearts 3. Even with E3 looming we were unsure whether we would see anything new from the game. After its announcement back in 2013 fans have been begging for even a small scrap of news from the developers. Which has been few and far between.
Square Enix began streaming the Japanese trailer Sunday. In the trailer we finally get a more in depth look into the gameplay and even returning characters. We even get a better look at the already announced returning world Olympus Coliseum. Notable the gameplay has had a facelift with even a glimpse at some of the magic spells that are staples of the Kingdom Hearts series.
While they also previewed an English trailer at the Los Angeles "KH Orchestra –World Tour-".
The trailer leaves us with a glimmer of hope stating that there will be a new trailer and world reveal on July 15 at D23 Expo. It is likely this new world reveal will be one of the already announced worlds Big Hero 6 or Tangled. Anything will be worth it. These new trailers will have to tie fans over since Square Enix have already announced that Kingdom Hearts 3 is slated for release in the next three years.
Fans have been patient but how long more can they wait? Hopefully we get more then we bargained for on July 15.