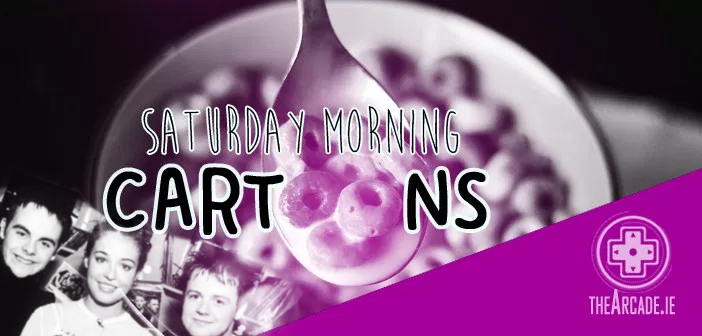 SMTV Live – Saturday Morning Cartoons
I know this isn't technically a cartoon but, for me, SMTV Live defined my childhood Saturday mornings. Abbreviated from literally "Saturday Morning Television Live", this show is the epitome of what children's TV is missing today.
Aired in August 1998 (eek I'm getting old) and running until December 2003, SMTV Live was hosted by the infamous duo Ant and Dec as well as then-newcomer Cat Deeley. It later had various other hosts, as well as many special guests, but the original trio made it the show it is remembered for.
As well as showing all of the top cartoons and shows of the late 90's such as Pokémon, Sabrina the Teenage Witch (classic), Dexter's Lab and My Parents Are Aliens (anyone else remember that one??), it hosted a range of sketches and specials. If you saw my previous Saturday Morning Cartoons, you'll know I'm a huge fan of sketch shows, even from a young age. So here are some of my favourite spots from 90s best forgotten TV!
Wonkey Donkey
Very simply, Wonkey Donkey was a call-in game where you had to guess a rhyming pun in the form of a teddy in costume. Seriously, that's about as simply as I can put it. My favourite part of these spots was how angry Dec would get at everyone – "IT'S GOT TO RHYME!!!" In my house, we would all be shouting this at the tv. Have a watch of the video below to get what I mean!
Pokéfights
So these were kind of bizarre. Ant and Dec would dress up as Gary and Misty (pronounced "MIS-TAAAAAAY!") and would have verbal battles in the form of made up Pokémon. Example; "HeWhoSmeltItDealtIt is an Air Pokémon, and the first person to smell its pungent aroma shall be blamed for its origins!" Classic childish humour. My personal favourite was Misty's exclaims of 'never being able to have kids' when she received a particularly bad blow and, of course, her love of Bryan from Westlife.
Challenge Ant
Challenge Ant involved an audience member/challenger to come up with 10 random questions and go head to head with Ant in a Mastermind style quiz. These questions could range from Pokemon traits to sporting figures or even just random school trivia (kind of like that "Are You Smarter Than A 10 Year Old" show!) Generally, the challenger would beat Ant's brain and win lots of prizes and Ant would be called a loser. But sometimes, just sometimes, Ant would be crowned victorious and would chide and goad the poor losing child.
I couldn't find an actual clip so here's Keith Lemon challenging Ant SMTV Live style in Celebrity Juice (warning – vulgar language galore!)
Post Bag
As with any children's tv show, many audience members would send in various letters and presents to the SMTV Live studio and in this slot, our hosts would read out a few. But beware, not all were exactly pleasant. There were various features including "Biggest Crisp" which Dec would then eat (for reasons unknown), "Biggest Cheeto", giant toenail clippings and various other random offerings as well as photographs and letters from viewers at home. The best part of this slot though was the intro song, taken from The Carpenter's famous tune "Please Mr Postman", which had it's very own dance.
Chums
This particular sketch was definitely my favourite of all the SMTV Live's archive. Based on the hit tv show Friends, Chums parodied the life of housemates Ant, Dec and Cat. This slot was generally used into introduce special guests of the show, who would in turn play parts in the dramatisation of the Chums' lives. A favourite of most was the on-going "relationship" between Dec and Cat and whether, this time, would they finally kiss or not…
So there you have it. Some of the best, and weirdest, elements of my Saturday mornings growing up. Rumour also has it that the original trio will reunite for a 20th anniversary special! As old as that makes me feel, I am very excited.
What were your favourite highlights of SMTV Live?! Let us know below!