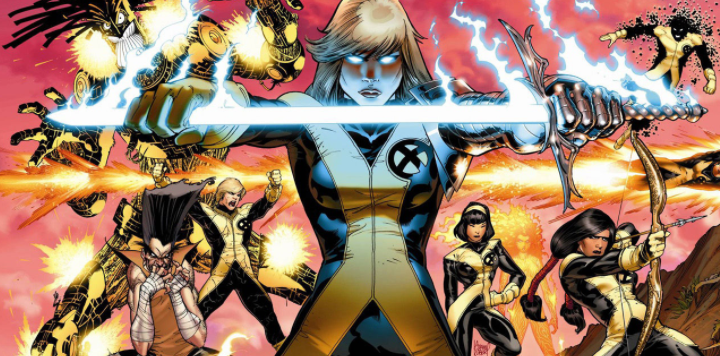 New heroes take centre stage
After many months of speculation, it would appear that 20th Century Fox has finally pulled the trigger on a New Mutants stand alone film.
Last week, screenwriter/director Josh Boone posted a photo of his birthday cake to Instagram with the New Mutants logo on it.
Boone also posted a second photo of himself, standing on the 20th Century Fox lot with the hashtags #newmutants ad #makingmovies.
Gifted youngsters
For those of you not familiar with the New Mutants, the new film will centre around a group of mutants at the Charles Xavier School for Gifted Youngsters, that are much younger than their X-Men counterparts.
The Fox iteration of the New Mutants is expected to include classic team members, Mirage, Wolfsbane, Sunspot, Cannonball, Warlock and Magik.
As far as casting choices for the film go, so far Anya Taylor-Joy and Game Of Thrones star Maisie Williams have been cast as Magik and Wolfsbane respectively.
Josh Boone is thought to be considering Nat Wolff for the role of Cannonball, with whom he worked on both The Fault In Our Stars and Stuck In Love. And James McAvoy is expected to reprise his role as Charles Xavier.
Source material
Fans of the New Mutants series of comics will be happy to hear that Boone's film will be adapted from one of the series most popular story arcs.
20th Century Fox's New Mutants will be based on the Chris Claremont and Bill Sienkiewicz 1984 story arc, the Demon Bear Saga.
Simon Kinberg, a producer on Fox's X-Men franchise has also mentioned that New Mutants will "share DNA" with the Netflix smash hit series Stranger Things, as it will draw heavily from 1980's pop culture.
Josh Boone's New Mutants is expected to start shooting this summer in Montreal; 20th Century Fox is planning to release the film sometime in 2018.