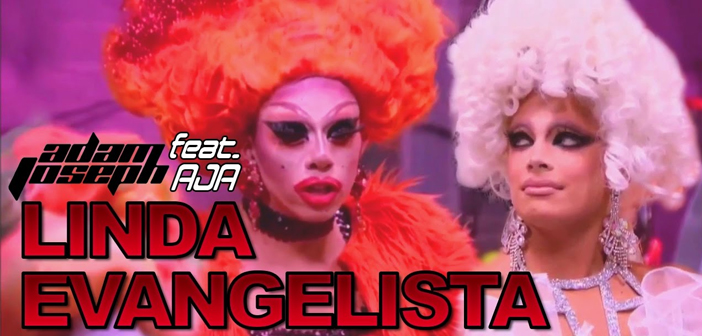 'Linda Evangelista' – Adam Joseph – Track Of The Day
It's finally beginning to pick up on the runway and workroom of Rupaul's Drag Race. Envy isn't just green! It's a terrible flame wig and some DARK makeup! The drama between Aja and Valentina has sparked Adam Joseph to turn some bitter shade into a kick ass dance track!
'Linda Evangelista' not only gets me in the mood to hit the tiles' it also captures essence of jealousy! If you have no clue what the hell I'm on about you need to fill your life with some RPDR. Skip the first season… no wait don't it's tragically brilliant!
In the meantime stick this on and say goodbye to humpday!
I need a cocktail!
Editor-in-Chief, part-time super villain and hoarder of cats. If you can't find me writing, I'm probably in the kitchen!