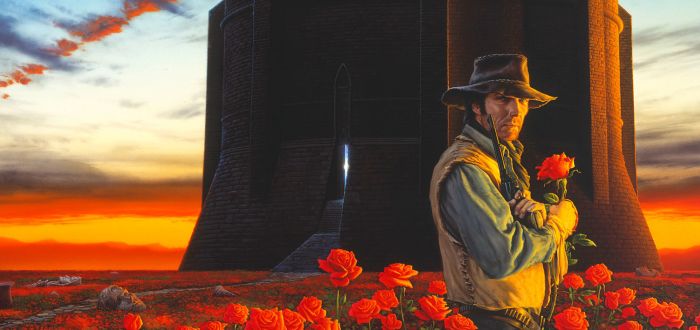 Of all the artist illustrating science fiction and fantasy, my favourite is Michael Whelan. I've felt fascinated for his work for as long as I can remember, but only now I can truly appreciate the scope of his work.
He has illustrated covers for authors such as Isaac Asimov, Anne McCaffrey, Michael Moorcock or Stephen King. And if that wasn't enough he's also illustrated covers for albums by Sepultura or Meat Loaf, just to name a few.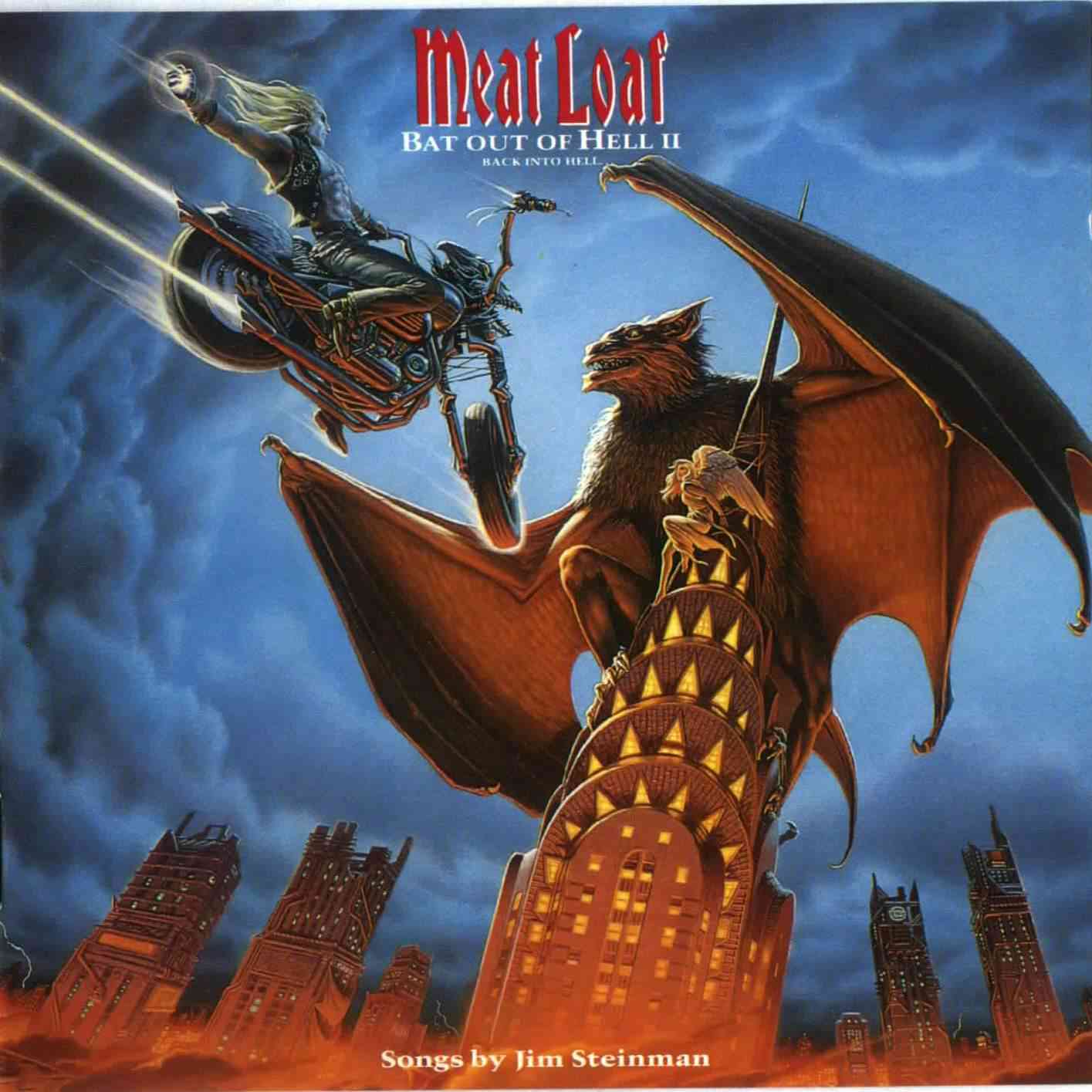 I first found his work as a kid. While looking for information about The Dark Tower I found out that the original books had beautiful illustrations. All the books had different artists but my favourite was the one who made the illustrations for book one. That was my first contact with Michael Whelan.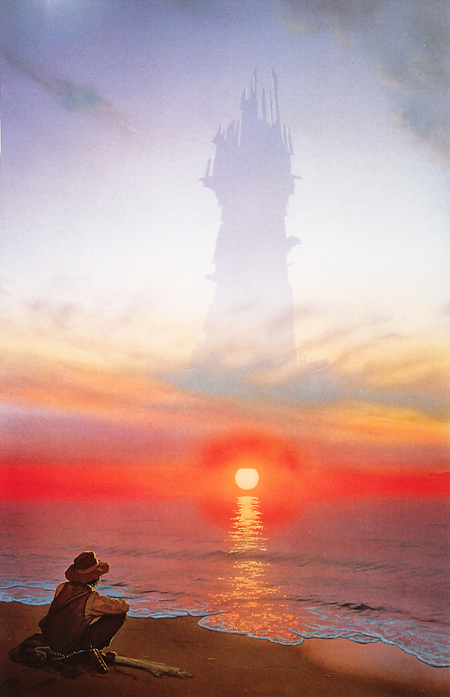 At the moment he's semi-retired from illustration. But every now and then he will do art for some book and it feels special. That's the case of A Memory of Light, the last book in The Wheel of Time. Or even The Dark Tower, because his work also features in the final book of the series, making him the only artist to have his work in more than one book of the series.
His website has a shop where he sells prints and original artwork. While I would love to buy anything in that store, there's one piece in particular that has caught my eye. I really, REALLY, must have this print.
This is both the cover and one of the illustrations in the last Dark Tower book. I wish I could have a framed copy to hang somewhere. It's a bit expensive so I can only dream about it for now.
However, I found a good alternative. Some months ago, I saw a Kickstarter both for a Michael Whelan art show and a book called Beyond Science Fiction .As soon as I saw it I pledged money for a signed hardcover copy, and it comes with some postcards and miniprints (one of them Dark Tower related!)
It's not the same as having that print, but you have to start somewhere.
Angry Spaniard, adoptive Irishman. Writer, reader, tea drinker and video game player/designer.