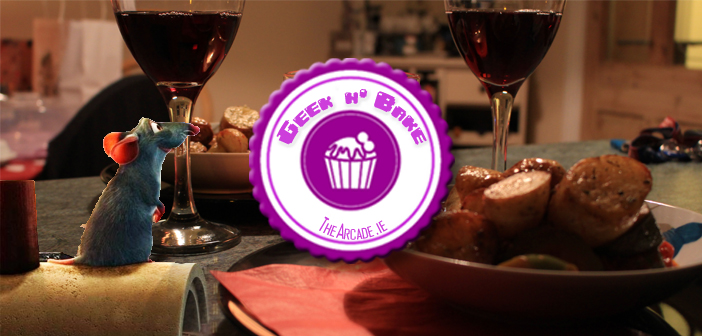 Ratatouille, Keep It Simple – Geek N' Bake
Okay don't panic! You forgot it was Valentine's Day didn't you? Despite the subtle marketing campaign of every shop/petrol station/website in Ireland, you forgot! Okay seriously, stop panicking! There is a solution to all of this and you'll come out smelling of roses!
Nothing screams romance like a home cooked meal! Especially if it's a dish from a place known for its romantic overtones (No, not Leitrim!). France! You might be familiar with the dish this week, Disney released a movie inspired by it and added some furry creatures (rats) to the mix for a fun family adventure, Ratatouille.
A rustic little dish, it's chock full of flavour, healthy filling vegetables but leaves room for an indulgent dessert. Grab some candles, open some wine and get ready to woo your love!
DIFFICULTY
Easy –even rats can make it!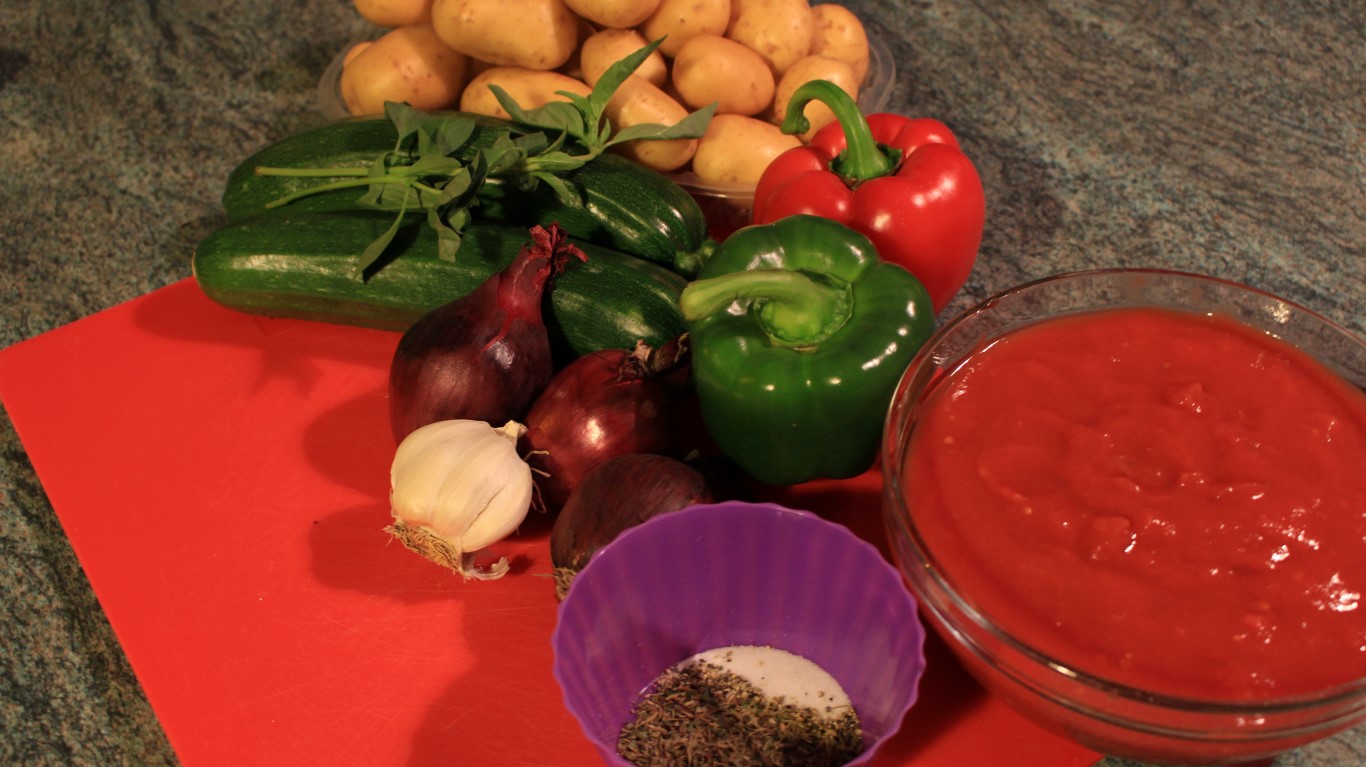 TIME
40mins
INGREDIENTS
300g tinned tomatoes, 2 courgettes, 2 small red onions, 3 cloves of garlic, 1 red pepper, 1 green pepper, 300g baby potatoes, 3 tsp herbes de provence, salt and pepper to taste
PROCESS
If you can handle a knife then you can handle this recipe!  We're going to roast some baby potatoes, so start by pre-heating your oven to 180c (350ish Fahrenheit). Ratatouille, is quick and simple to prepare! Even a novice can make their way around this one! It's actually one of the first dishes I ever learned to cook. Start by washing and chopping your potatoes. Bring a small-medium saucepan full of water to the boil then add the potatoes. Turn the ring off but leave the saucepan on it for about 5-10 minutes depending on the size of your potatoes.
While they're on the burner, prepare your vegetables. Finely chop your onions and crush the garlic. If you're using a garlic crusher, keep the leftover skin for use later. If you hate chopping onions, here's a handy tip. When peeling the onion don't chop off the top (known as the tunic). Make two to three horizontal cuts through the onion, then two verticle cuts to as close to the top as you can. Then slice away, you'll have finely chopped onions with minimal effort.
Chop your courgettes and peppers into medium chunks and set aside. I loathe chopping peppers! It's not hard, just tedious! It's just an extra job I try to avoid. So take the top off first, then slice away one side, cutting away the pith (white parts). Make the same cuts the whole way round ensuring you cut away from the pith. Eventually you'll be left with bottom, and the seeds.
Job done! Now at this point your potatoes should be just about done at this point. Drain the water and then toss them in an ovenproof dish with about two tablespoons of olive oil, a pinch of salt/black pepper and some mixed herbs. If you have the skins from your crushed garlic, then you can rub this into the dish before adding the potatoes for a subtle flavour.
Pop them into the oven! Meanwhile in a large saucepan, sautée your onions and garlic. Add the vegetables and stir. After about five minutes, add your herbs, salt and pepper and stir again. Toss in your tinned tomatoes and about half a cup of water. Reduce the heat to simmer and cover the pain. Let everything cook away while you prepare your table!
Remove the ratatouille from the heat and the potatoes from the oven. They should be a crisp golden brown colour at this stage. Plate everything up and top the ratatouille with the potatoes. Garnish with a basil leaf and serve.
Bon appetit!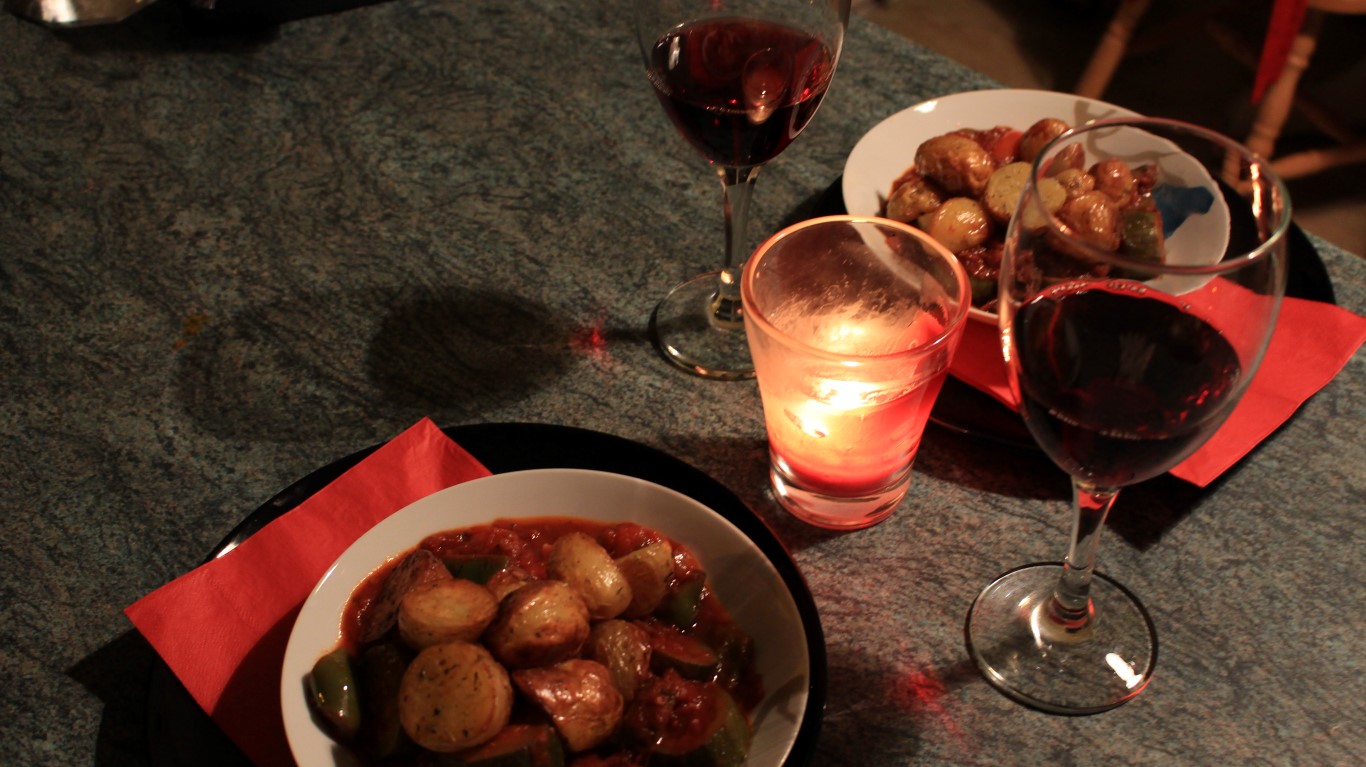 Serving suggestion: For carnivores, this dish works best with chicken. Pan fry or grill in some herb butter, slice and serve. Alternatively, if you have time you can bash together some garlic bread, sure you don't have to worry about bad breath if your date is wolfing down the same food!
Editor-in-Chief, part-time super villain and hoarder of cats. If you can't find me writing, I'm probably in the kitchen!