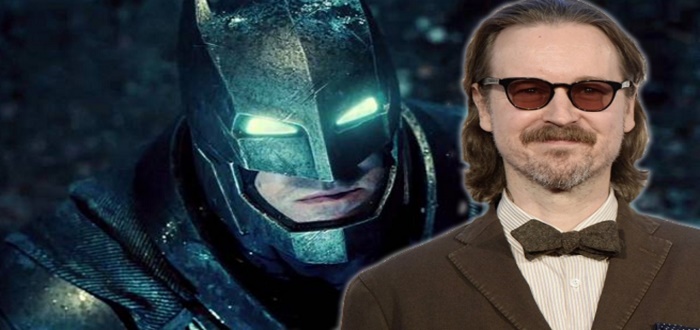 Matt Reeves Back In As Batman Director
The saga between Warner Bros. and Matt Reeves has reached it's romantic comedy conclusion. Over the course of the last few weeks the relationship between Reeves and Warner Bros. was a roller coaster. He was in, he was out and now he's back in again.
The first time he was announced as the director of the Batman film, there was still negotiations happening. One week later talks broke down, things got heated and it all but looked like he was no longer going to direct the film. Now it seems that indeed cooler heads have prevailed, and once more Matt Reeves will be the man behind the camera for The Batman.
The official announcement came directly from Warner Bros., so this is no longer just speculation. Reeves will also serve as a producer on the project which may have helped seal the deal. There have been whispers that initially Warner Bros. were trying to get Reeves at a discount. He basically told them he could make more money doing a different film. That is when talks broke down, and so I am sure the producer credit helps to allocate more money to convince him that he is wanted.
The announcement came from Toby Emmerich, the President and Chief Content Officer for Warner Bros. Picture Group. Here is what Toby had to say about the matter:
We are thrilled to have Matt Reeves taking the helm of Batman, the crown jewel of our DC slate. Matt's deep roots in genre films and his evolution into an emotional world-building director make him the perfect filmmaker to guide the Dark Knight through this next journey.
Matt Reeves is someone I think a lot of people were excited about when he was first announced. The disappointment felt when it appeared he was out was very real. I for one am glad he is on board for the project, and it appears Reeves is as well. He stated, "I am incredibly honored and excited to be working with Warner Bros. to bring an epic and emotional new take on the Caped Crusader to the big screen."
With all the problems Warner Bros. has faced so far with the DCEU, I am glad they finally appeared to solve one. Things need to be better going forward, or the DCEU will collapse and fail. Here's hoping that Matt Reeves makes this movie one that we want AND need.
Are you happy that Matt Reeves is back? What do you think about all the back and forth on this matter? Let us know in the comments below.