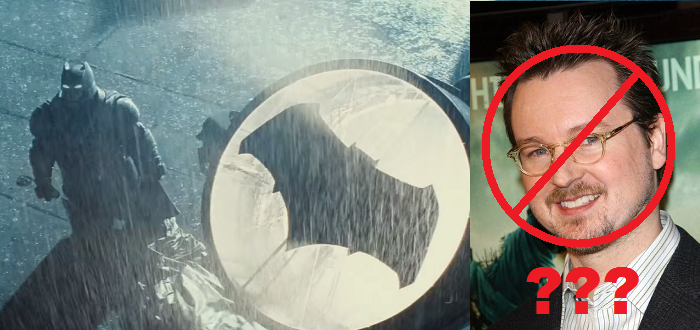 The Batman Negotiations Break Down With Matt Reeves
Less than a week after the announcement that Matt Reeves was all in for the solo Batman movie, negotiations have broken down. According to The Hollywood Reporter, the negotiations got quite heated before breaking down. This is not full confirmation that Matt Reeves is out, but things are not looking good.
Warner Bros. will proceed with the movie as they try to stay committed to their DCEU (DC Extended Universe). Things are not looking good for Reeves at this point, but there is a chance that cooler heads could prevail. Just over a week ago Ben Affleck stepped down from the director's chair, and now we have this situation.
There seems to be an issue between the studio executives and the creative minds who make the movies. Fans were hoping to not see any more of this kind of thing when Geoff Johns and Jon Berg took over running the DC movies. Unfortunately, it appears that as much as things have changed, they are staying the same.
The previously released films in this DCEU have been much maligned by the critics and even by many fans. The Flash movie has gone through three directors already and is currently undergoing a page one rewrite. There are rumours that Ben Affleck could step down as the Caped Crusader after the solo Batman film. It certainly feels that Warner Bros. is failing at every turn.
All of this makes me wonder how a studio that gave us the Harry Potter franchise, fail so miserably with a property they have always held the film rights to. It perhaps gives insight into the amazing deal that J.K. Rowling was able to strike when she allowed Warner Bros. to have the film rights. She was able to maintain a very strong creative control. I was hoping that once Geoff Johns and Jon Berg took over the overseeing of the whole DCEU we would see a much cohesive unit. Sadly, it appears my hope has been misplaced.
I cannot help but wonder what is going wrong behind closed doors at Warner Bros. and my excitement level for this DC movie universe has dwindled. Perhaps they need to leave the DCEU behind and just make good movies. Warner Bros. has done so well with their television properties, but have left much to be desired with their movie universe.
What do you think of this news about Matt Reeves? Is the DCEU doomed? If not Reeves, who else could actually direct the solo Batman film? Let us know in the comments below.