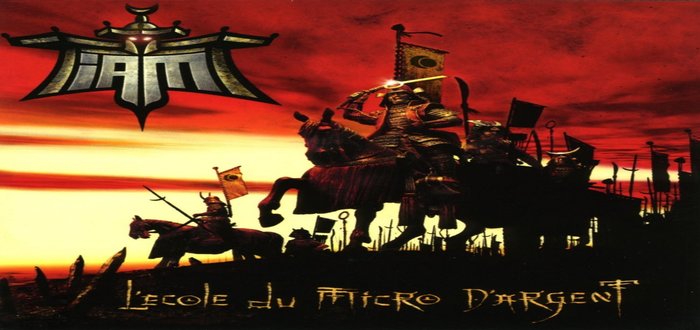 I like French rap. I also like Star Wars. What happens when we mix the two? Only one of the most badass songs ever by the legendary group IAM.
Formed in Marseilles in the late 80's, IAM were already a platinum selling group when they released L'École du Micro d'Argent (School of the Silver Mic) in 1997. Often compared to The Wu-Tang Clan, they infuse ancient Egyptology, Eastern philosophy and Muslim faith with social commentary on racial, religious and social divides in French society. L'École du Micro d'Argent went on to achieve diamond status, not only making it their most successful album but the biggest selling French rap album of all time.
My favourite track on the album is 'L'empire du Côté Obscur' (Empire of the Dark Side). A powerful declaration on identity, the song features jabs at the mayor of Marseilles Jean-Claude Gaudin along with references to the Star Wars Trilogy mixed with political ideology (a black gloved hand etc.). It also features audio samples from the series with excellent use of the iconic sound effects and some nicely placed dialogue too.
For many, L'École du Micro d'Argent is the only French rap album they own. If you don't want to commit to a whole album and just have one French rap song, I recommend this one. Even if you don't understand the language you'll be surprised at the impact. "Tu ne connais pas l'étendue de la force obscure."