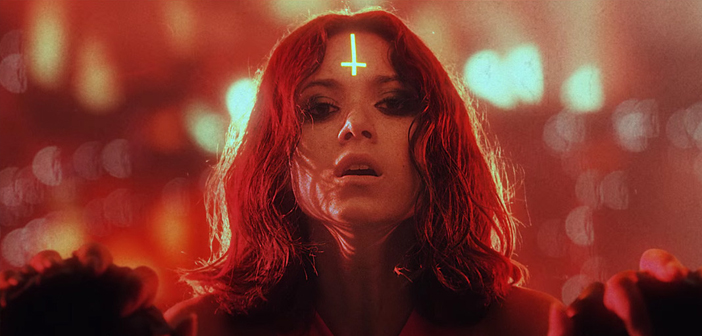 I tend to struggle with these Track of the Day articles. When I picked this song part of myself said "You posted songs with heavy synths before. Are you seriously going for another one?" My answer was simple; Yes! Especially because Carpenter Brut's 'Turbo Killer' is the coolest music video of last year.
Not much is known about Carpenter Brut and to be honest that's for the best. The important thing here is his music, and his music kicks ass! His work appeared in videogames like Hotline Miami 2 and he was the opening act for Ghost on their US tour.
The song originally appeared on Carpenter Brut's EP III (later recompiled in his album Trilogy).The video directors (who work under the name Seth Ickerman) recently held a succesful crowdfunding campaign for a 'Turbo Killer' sequel. Blood Machines is its name and Carpenter Brut will be in charge of the soundtrack.
And if that wasn't enough, on January 28th he'll be playing a gig at the Voodoo Lounge in Dublin. Needless to say I've had my ticket for months and I'm really looking forward to it.
For more Carpenter Brut check out his Bandcamp.
Angry Spaniard, adoptive Irishman. Writer, reader, tea drinker and video game player/designer.