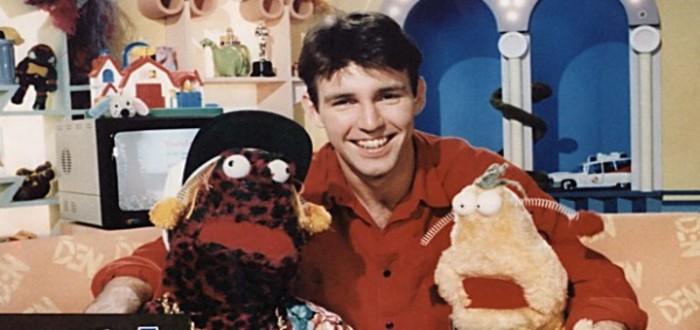 Zig And Zag Must Go To Moscow – Forgotten Childhood
Along with the usual movies, I always take the time to watch some of my favourite Christmas TV specials. While some are more famous than others I will never forget watching children's TV presenters Zig and Zag on RTÉ and their jolly dose of festive insanity. A cherished childhood memory for me is the post Santa/pre Mass part of Christmas morning where my brother and I would wake up insanely early, compare presents and then watch TV. As we ate chocolate money for breakfast we would always look forward to seeing what Zig and Zag would get up to. I remember several adventures, but my favourite is still Must Go To Moscow from 1991.
For you poor unfortunate souls who never knew their magic, Zig and Zag were two alien puppets from the planet Zog. They invaded Irish children's television in 1986 and made a huge impact on my generation. They hosted a show called Dempsey's Den with 2fm DJ Ian Dempsey which on paper seems pretty standard after school stuff. Talking and banter in between cartoons, happy birthday shout outs etc. What made the show special was it's completely unscripted nature. The off the wall banter and hilarious ad-libs made the show a phenomenal success. Ian, and later Ray D'Arcy, were often left speechless with laughter. The contributions from a turkey/vulture named Dustin also helped give the show a broader appeal; from students to parents, everyone loved Zig and Zag.
Like every other child in Ireland, I loved the show. Me and my twin brother watched it religiously after school. My memory for this show is insane. I remember everything. I remember the talking sofa, the time when they took the piss out of CBBC's Broom Cupboard, the evil puppet Podge taking over the show and revealing his real name to be Albert, the very first time someone showed a plasma tv on Irish telly, Dustin having elocution lessons and Ray dropping the F Bomb on their 1990 Christmas special. All these things along with the lyrics to every song from their album Never Mind the Zogabongs Here's Zig and Zag and their home video (which had absolutely nothing to do with toast) are permanently locked in the bizarre pop culture cake that is my brain. Also it was great to finally see some NON-identical twins on TV for once. (We do exist, you know)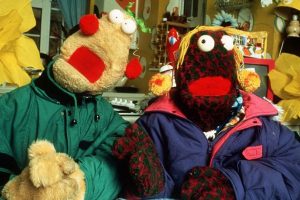 Every Christmas Zig and Zag would always do something awesome. Instead of the usual three o clock, their show would begin at 7am on Christmas Day and last til the early afternoon. They'd show a variety of cartoons, Christmas specials and a family movie or two. But it was their own adventures that I enjoyed the most. Zig and Zag would travel to a beautiful snowy country with Ian or Ray to save Christmas, rescue their kidnapped dog or in one rather sweet moment, simply give Santa a Christmas present. This time they went to Moscow, Russia's capital city. The basic premise was that Ray D'Arcy with Zig and Zag were relocated from the children's department to the documentary branch of RTÉ. It's a flimsy pretext but enough of an excuse for them to bring a camera to Moscow and have a laugh. To say Russia was undergoing some changes at the time would be an understatement. The Soviet Union had collapsed after more than six decades and independence was declared on December 8th 1991. More and more television programmes were shooting travelogues and documentaries all around the capital city. This was a great chance to teach young people what Moscow was like today. Naturally they eschewed that in favour of running amok and parodying travelogues but they still made it somewhat educational by simply filming city and its locals.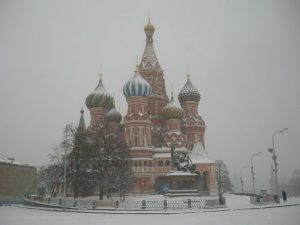 As a kid I loved seeing the magical architecture of St. Basil's Cathedral and the beautiful metro station. I also loved those amazingly big winter coats and hats. Plus it was fascinating seeing the changing of the guard outside Lenin's Tomb and the vastness of the Red Square. It's not much in the way of educational value but it was still interesting. For the most part though it's an improv comedy half hour and a very funny one at that. Throughout Must Go To Moscow we see Ray being ridiculed at his ineptitude, Zig obsessed with seeing absolutely everything, Zag going AWOL and being stalked by a reporter and Dustin trying to make a few quid off the locals. It's basically that for thirty minutes. It doesn't even bother with a Christmas theme. I guess that's part of the reason why I like it. No real structure but the natural Russian atmosphere mixed with the boys' trademark improvisation makes it compelling viewing. It also brings out the film student in me in that one could almost say it's in the kino pravda spirit of the early Soviet film Man with a Movie Camera by legendary photographer Dziga Vertov. I'm sure that's what they were going for.
Zig and Zag would eventually leave RTÉand move to Channel 4 where their act was ruined. This was met with some consternation from loyal viewers and even co presenters. This was their penultimate holiday half hour with us and I still love it. It's not Christmassy, barely educational, glib and flippant with no life lesson or moral. It may not mean much to anyone not my age and I don't care. I will always love it and treasure the memories it brings back.