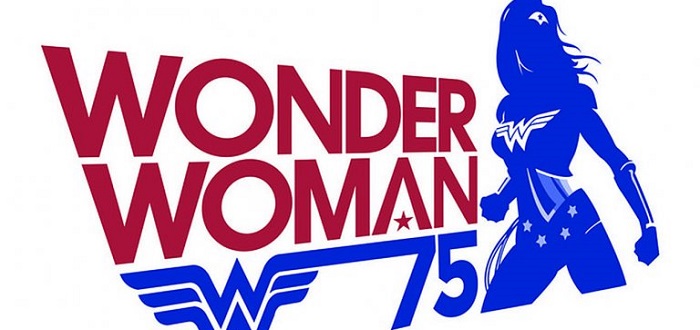 Okay, so, I've fallen behind on my phat shtack (again); at least a month of unread issues piled neatly near my bed (again) and another month sitting in my pull box at Hidden Treasures (Again. Sorry Joe, if you're reading this.) I told myself I'd catch up on something before writing this. That was a lie. Anyway, time comes around to write an article and I jump onto Comixology, hoping it'll recommend something decent that I wouldn't normally pick up.
Invincible Iron Man – Marvel
Invincible Iron Man is the launchpad for Marvel's new Iron Man, Riri Williams. If you're reading this, you've probably heard of her by now, for one reason or another. Initially I resisted picking this up due to mixed feelings about Bendis' recent offerings. There was also the issue of it being released before the end of Civil War II and the potential for spoilers. I figured I'd read it eventually when I was able to borrow the first volume from someone. Fast forward a few weeks, I realize I'm not too worried about CWII and I'm really going through some Bendis withdrawal. The results are… pretty okay actually. Nothing earth shattering, but good enough.
Invincible Iron Man opens with a brief glimpse into Riri's origin. A teacher is explaining to her parents that their little girl is a genius. It's a strong opening, albeit with occasional ropey dialogue. Too quickly, the scene jumps forward to Riri getting to grips with her home made Iron Man suit. Stuck in the middle of Wyoming, she takes her Optimus Prime-esque suit out for a spin against Z list villain, Animax. This is how the issue continues. All too brief glimpses into Riri's past, interspersed with an underwhelming fight scene.
Stefano Caselli's art is phenomenal. It alone would be enough to keep me coming back to the book. It doesn't quite sell the 'been there, done that' fight scene, but it does make it a pretty spectacle to look at.
Now that I'm in, I'll likely stick around for the first arc at least. The art is gorgeous and I like what I've seen of Riri so far… Though I still firmly believe Lila Rhodes should've been the star of this story.
Catwoman: Election Night – DC
After the week gone by, and having recently re-watched "The Cat and The Claw" episodes from Batman: The Animated Series, I couldn't resist picking up this #1. What can I say? Mistakes were made.
At first glance, Election Night purports to be about Selina Kyle investigating the nefarious goings on of Gotham's Mayoral Election. Instead, rather than focusing on Penguin's attempts to gain power, it follows a childhood enemy of Selina's. Normally, I'd still be on board for that and I was interested to see how this old enemy tied in to the person running opposite Penguin. Unfortunately, the book falls apart very quickly. Each plot thread suffers pacing issues and ends up rushing to a messy end. Reading it was an exercise in frustration. Everything plays out exactly as you'd except, regardless of how much sense it makes given the buildup to that point.
Election Night lays it on so thick that I was in danger of getting diabetes at more than a few points. What could've been an interesting take on two corrupt politicians running for office is ruined by an incessant flow of references and one-liners. I don't know what could've possessed the creative team to include them. The majority were well out of date by launch. While I'm sure it was submitted to print a long time ago, their inclusion shows a remarkable lack of foresight. Similarly, an add-on story at the end, tied into last year's Prez, goes totally off the walls. Despite being equally heavy handed with the references, its tone is totally at odds with the core book it's been included in.
I'd say it's a good thing that readers won't be subjected to more of it, but part of me wishes there was more coming, just so I could avoid it.
Wonder Woman 75th Anniversary Special – DC
This has been a great year for Wonder Woman, as well it should be. From Grant Morrison's Wonder Woman : Earth One, to the DC Rebirth relaunch, to the upcoming silver screen treatment, Wonder Woman's 75th Anniversary has gone from strength to strength. This one shot special is a fitting addition to the run.
The 75th Anniversary Special takes the form of an anthology. Inside are a
collection of wonderful (Pardon the pun) stories from various writers and artists. Many are Wonder Woman alum, while a few are, to my knowledge, new to the character. Regardless of familiarity, each of these writers and artists brings something special to the table.
The book opens with the grim story of a Nazi attack on a French village during WWII. From there, it ventures into a Glen Keane-esque tale with South American animals. Finally it returns to Princess Diana's home on Themyscira with other stories along the way. In the span of its 100 pages we get to explore a multitude of aspects of Wonder Woman. No matter your preferred imagining of The Amazing Amazon, there'll be something here to enjoy.
Interspersed with the short stories are a collection of various artists' takes on Wonder Woman. As with the stories, each of these spreads is a thoughtful consideration of some piece of her history. The biggest issue with them is that they aren't available as full size prints.
Since it's a once-off, I won't be reading any more of it. I will, however, be keeping up with the current ongoing Wonder Woman run! It's seriously worth checking out and the end of the current 'Year One' style arc is a perfect jump in point.
I'll leave you with this.