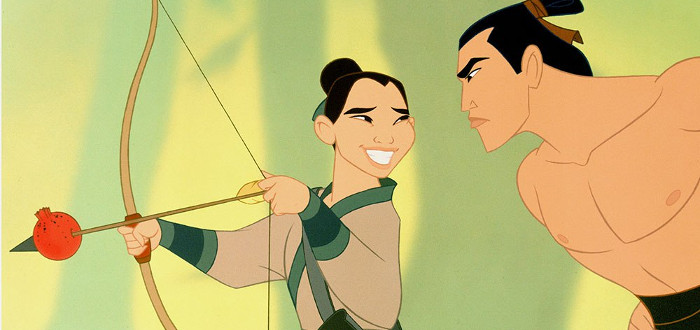 Disney Quash Mulan White-Washing Rumors
The internet was set aflame recently with a report that Disney's live action Mulan would contain a white male lead, as opposed to the Asian woman of the 1998 animated version. The buzz got so strong, Disney finally decided to cut through the noise and quell the rumours with an emphatic "Nope!"
In a statement released to Vulture, Disney denied that they would be casting a white male lead, and made it known that they are pursuing an all Asian cast for the movie. According to them, the script referenced in those initial reports was a spec script, a mere "jumping off point" for some ideas on how to approach this new production. They end by reassuring that Mulan is, and will remain, the focal point of the story.
Disney have had an incredible year and a big part of that was their live action The Jungle Book, which is set to be one of the top five grossing films of 2016. The company are on a live action kick at the moment, with Beauty and the Beast to follow Jungle Book next year, both of which follow 2015's Cinderella, all of which have created a good buzz around these films. Bubbles like that can be burst very quickly with some retrograde decision making, like making the lead in a story of an Asian woman a non-Asian man.
Thankfully that's not the case, so we can look forward to what will be, hopefully, a strong, diverse cast when Mulan starts coming together!