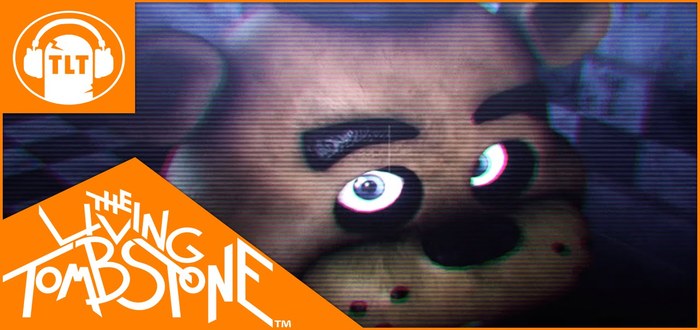 'Die In A Fire' – The Living Tombstone – Track Of The Day
It wouldn't be Halloween without some scary games and movies. Of course, the monster of scary games for several Halloween's past has been Five Nights At Freddy's. This year is no exception with Five Nights at Freddy's – Sister Location being released, so let's throwback with some tunes inspired by Fnaf 3. If you haven't heard this song, prepare to thank me! It's 'Die in A Fire' by The Living Tombstone.
The Living Tombstone is somewhat famous for remixing stuff like 'Spooky Scary Skeletons' and creating awesome dance tracks for video games such as Fnaf and Undertale. Since the first game, TLT has been making songs for each entry into the Fnaf saga. They're all amazing, and I heartily recommend you check them all out. However, today we're focusing on the third song to be released 'Die In A Fire'.
Not only is this an awesome track in its own right, with wonderful vocals, it's closely tied to the game's story. Fnaf 3 had a hidden story if you bothered to look. It told you about how one of the original workers came back to the restaurant for revenge. The assailant lured all the animatronics into a hidden room in order to destroy them. However, in the process, he became trapped in a spring loaded suit, thus becoming the animatronic known as Springtrap. The location was then set ablaze, leaving them all to die in a fire.
The Living Tombstone hasn't only made a kick ass song for your Halloween, but also explained the emotion behind one of Fnaf's most pivotal moments. With luck, TLT will have another gem for us with the release of Sister Location. Until then, be sure to check out his Youtube channel and indulge during the Halloween season.