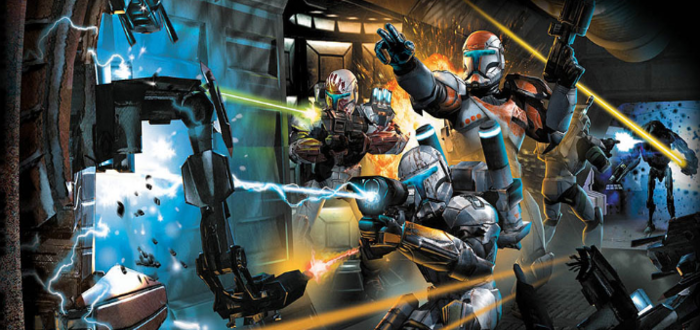 RePlay – Star Wars: Republic Commando
Star Wars has the dubious honour of being the epitome of a franchise that has been milked to death. Since 1977 we've seen countless tie-ins and expanded universe novels, games, comics etc. Some of them have been good, and some have been very, very bad. Luckily, tie-in video games for the franchise seem to have done alright, with a fair few decent entries like the Force Unleashed series, the absolutely genius LEGO Star Wars games, the Jedi Knight series and the incredibly well-regarded Knights of the Old Republic duology. But one game that never seems to get mentioned amongst the best the franchise has to offer might actually be my favourite overall: Republic Commando.
Based on Karen Traviss' novels of the same name, the core concept works so well. You're an elite team comprised of four clone soldiers, brought up together as brothers, who always know instinctually what the others are thinking. Thankfully the game completely sidesteps the awkward moral dilemma that Traviss poses in her novels by not really having a deep story going for it. No hamfisted rants against the Jedi here, no deification of the Mandalorian culture, so if you read Traviss' novels and really disliked those elements, worry not.  The barebones story serves the game really well, with simple objectives pushing the action forward. What the game lacks for in story, though, it makes up for with truly excellent gameplay.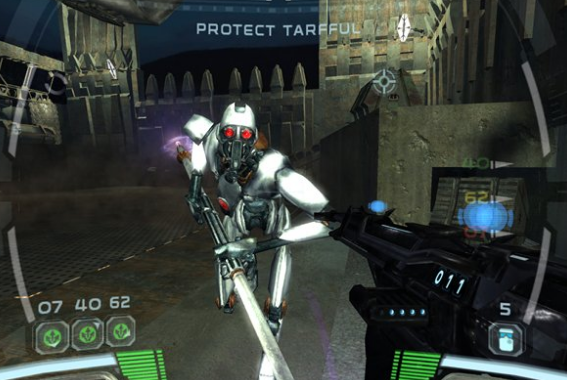 First and foremost is your best friend throughout this game: the F key. You point your mouse and something, click F, and your squad mates will do it. Need a door hacked? F! Teammate needs to retreat and heal up? F! Concentrate fire on a tough target? F! Grenades? F! Sniper? F! Need a cup of coffee? F! Okay, maybe not that last one, but the idea is there. The AI is genuinely amazing for its time, with your squad mates instantly doing their assigned duty in the most optimal fashion. We've all had experiences playing Halo or the like, where your thick AI teammates will wander right into your field of fire or drive you headlong off a cliff. None of that here, as your clone brethren duck under yours (and each others') gunshots, get out of the way of thrown grenades and intelligently focus on their tasks.
After years of playing games like Mass Effect or Rainbow Six with their clunky interfaces and radial menus for ordering your troops about, it's so refreshing to just be able to point, click, and know that the job will be done. It's simple, elegant, and doesn't interrupt the flow of gameplay in the slightest. You really do feel like you're inhabiting your clone commando's body, seamlessly switching between issuing orders and taking down hostiles yourself without ever having to switch to a 'tactical view' or pause the game to fiddle about with overly-complex commands. The game flows beautifully, and being able to burst into a room, immediately assess the situation and order your troops to handle it in the way you want them too before joining in the firefight yourself in under thirty seconds is a brilliant feeling.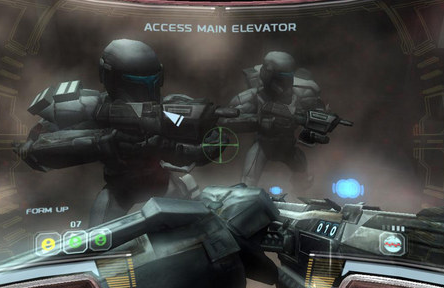 Given that several recent AAA games have had a heavy co-op focus on them (most notably, Halo 5, where you're always accompanied by three other AI squad mates), it really confuses me as to why no other games have used this simple yet elegant system. I would love to see how this system would work in a more modern game, with all the advances in AI systems and computing power, I can only imagine it would be even more effective and even smoother in the current generation.
It may seems like it's lacking content, with only four missions and at most five weapons to switch between, but each level is a marathon so I'd hardly say it's a short game by any means. New objectives get added all the time and you're always pushing onwards with your brothers. Republic Commando can also be a very difficult game at times, so those who enjoy a challenge in their shooters should enjoy the seamless blend of tactics and action on offer here. There are a few little touches I love, too. Your helmet (and your screen) becomes splattered with alien goo and ichor during battles, only to be wiped off moments later after the carnage is over. It's a small detail but it really adds to that feeling of truly being the character of Boss, which is only enhanced by your teammates' brotherly banter and voice clips for each action and battle.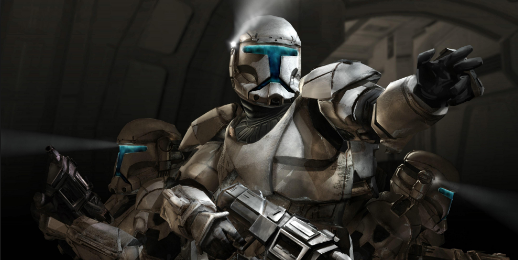 Republic Commando is a great experience, and whether you like tactical shooters or more straightforward fare like Halo, there's something to love in here for everyone, so you should absolutely play it if you haven't yet. It was ahead of its time, and deserves to be remembered in an era that could stand to learn a lot from its approach to gameplay flow. Just remember: point, click, F!
Have you played the game? What did you think? Let me know in the comments!