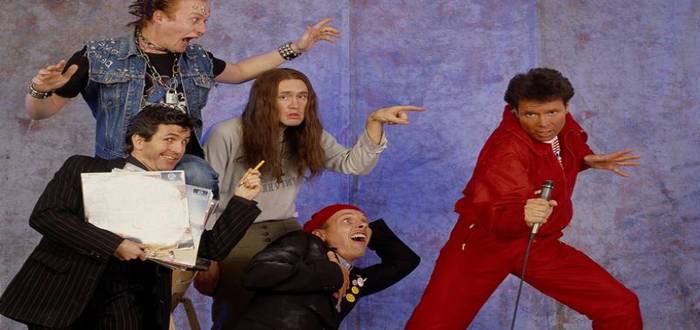 I don't like charity singles. Raising money for a worthy cause is fine. It's the songs themselves I can't stand. They are either self-righteous, saccharine or both and they really get on my nerves. BBC's Comic Relief campaign has had more than a few but the only one I enjoy listening to is their very first from 1986.
The Young Ones was the crown jewel of Britain's alternative comedy movement. One of the central characters was Rick (Rik Mayall) who was a middle class student activist and the self-proclaimed "people's poet". He was also an obsessive fan of music icon Cliff Richard and several references to his work were used in the show. Even the title and theme song are named after one of Richard's numerous number one hits.
For comic relief, Cliff Richard recorded a version of his 1959 single 'Living Doll' with the stars of The Young Ones. The juxtaposition of the clean-cut national treasure your parents loved and the anarchic social commentary with violent slapstick your parents hated is simply beautiful. Just as it did in 1959, 'Living Doll' went to number 1 and also marked the reunion of Cliff Richard with electric guitar innovator Hank Marvin.