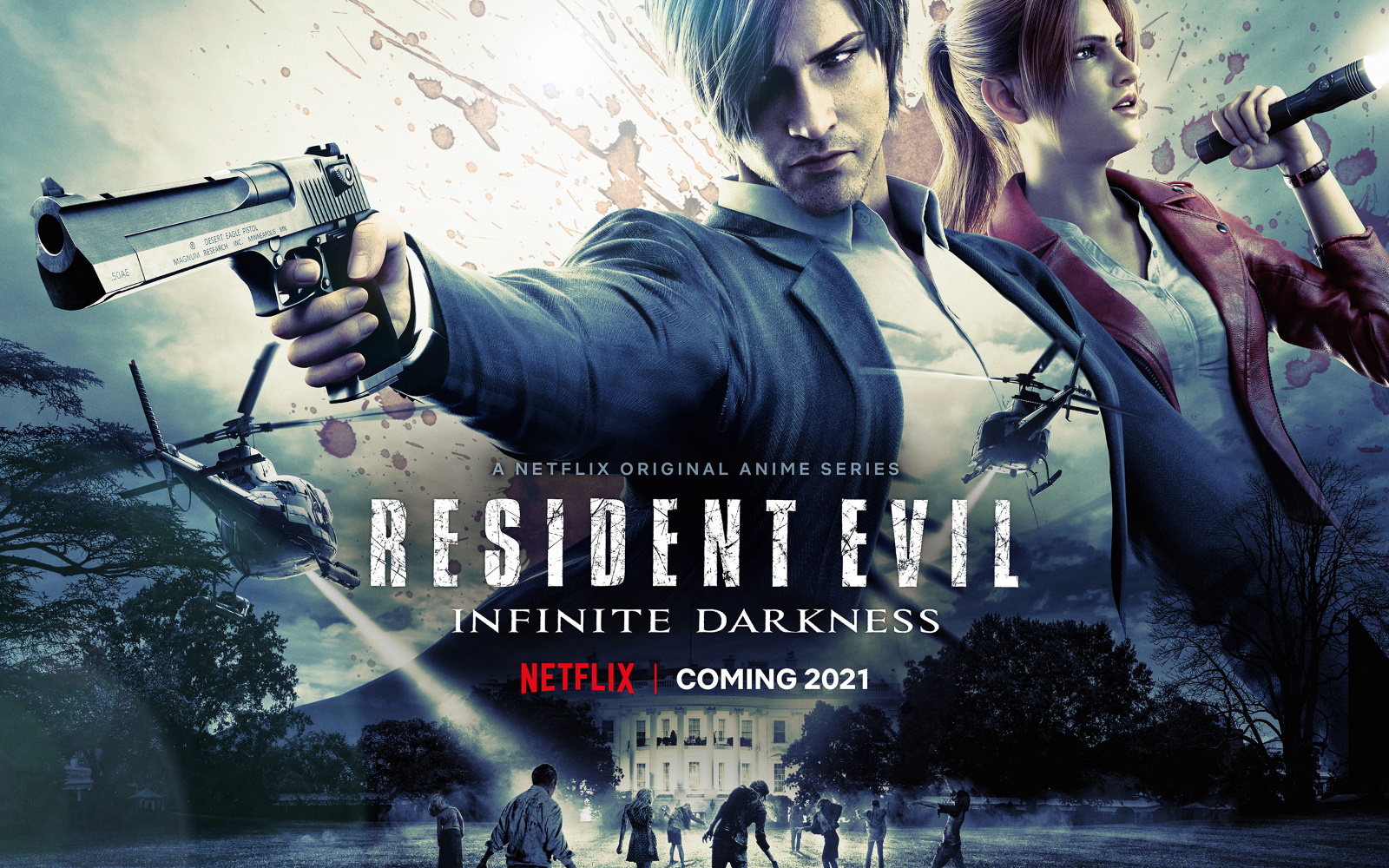 Netflix Release New Trailer For Resident Evil Infinite Darkness
Announced during the recent Resident Evil showcase on April 16th, Capcom and Netflix released a brand new trailer for the upcoming Resident Evil anime series. Arriving on Netflix sometime in July, Resident Evil: Infinite Darkness will see Leon S. Kennedy and Claire Redfield team-up to take on a mysterious zombie outbreak.
Set a number of years after Resident Evil 4, it will have the voice talent of Nick Apostolides and Stephanie Panisello, They return to voice their respective roles from the Resident Evil 2 remake. Take a look at the latest trailer.
In a synopsis release via a Capcom blog, Resident Evil: Infinite Darkness sees Leon, who is investigating a hacking incident, and Claire, visiting to petition the government to construct a welfare facility, have a chance reunion at the White House. A strange drawing from a little boy and an unexpected power outage in the White House mark the beginning of the infinite darkness.
Resident Evil: Infinite Darkness is set to start streaming on Netflix in July. Keep an eye out for an official release date in the coming weeks.