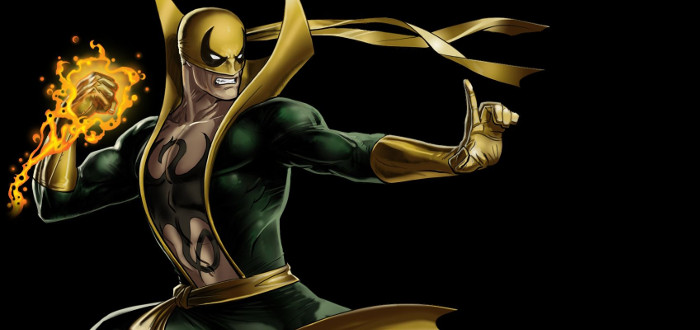 Iron Fist Set Photos Show Danny Rand In Action
We've already had a taste of Iron Fist thanks to the SDCC teaser, but finally images are available! A batch of unofficial photos, all on the Getty images website, show Finn Jones, who plays the titular character, on set. Some images show Danny Rand, our hero, looking disheveled and barefoot on the streets of New York.
Another shows Rand injured and clutching a bleeding wound at his side.
One shows a brief glimpse of the martial arts which will feature heavily in the series, with Jones being coached in a bathrobe (whether this was a scene or a warm up is uncertain).
Iron Fist will feature Finn Jones as the titular Iron Fist, Jessica Stroup as Joy Meachum. Furthermore Carrie-Anne Moss Aka Hogarth from Jessica Jones, will appear during the series. Iron Fist was heavily marketed towards fans of martial arts movies during the 1970s. The character was known for his "iron fist" style of martial arts and in addition was a habitual crime-fighting partner of Luke Cage.
The character will ultimately join forces with Cage, Jones, and Daredevil in the upcoming The Defenders series.
Are you a fan of Iron First? Do you think Finn Jones is up to the job? Would he work well alongside Mike Colter in potential crossovers? Let us know in the comments!