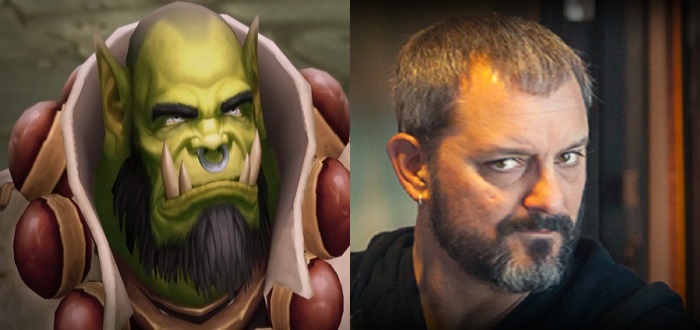 An announcement came on Monday that shocked the online gaming community. Senior Vice President of Story and Franchise Development, Chris Metzen, has decided to retire from Blizzard Entertainment. Chris shaped many of Blizzard's game universes, most prominently on World of Warcraft.
Much of the lore and background stories behind games like World of Warcraft, Diablo and the newly released Overwatch were the brain child of Chris Metzen. He was always a big part of the Blizzard specific convention, BlizzCon. For many World of Warcraft players they may also recognize him as the voice of Thrall in the cinematic cut scenes.
On the Blizzard Community boards a 'Blue Post' was posted on his behalf of Chris that gave the fans a bit of background as well as how he feels now. He was 20 years old when he started at Blizzard and 23 years later his adventure has come to an end.
Throughout his time at Blizzard Entertainment he helped it grow from a small startup to the global entity it is today. He legendarily help cocreate the aforementioned games Diablo, World of Warcraft, Overwatch as well as StarCraft. The Business Insider originally broke the story and added:
Since 2002, Metzen served as creative director on many of Blizzard's games, and he contributed writing and artwork to "World of Warcraft." Metzen also consulted with director Duncan Jones on the "Warcraft" movie, released just this summer. He also made a cameo in that film.
Over the years, Metzen has also contributed art design and voice-acting work to Blizzard's games.
Many fans, myself included, sent well wishes to Chris Metzen as he now will focus on his family. He and his wife recently welcomed their third child to the world. Many are sad to see him go, but he gave his fans a hopeful prospect. He took to Twitter to announce that he would still be back to voice the character of Thrall.
My intent is to keep playing Thrall. Makes me happy. 🙂

— Chris Metzen (@ChrisMetzen) September 13, 2016
Chris Metzen has said: "I won't lie—it's going to be really hard stepping away from these worlds that I love. But I'm content that I'm leaving them in the hands of the most passionate, talented, and dedicated craftsmen ever assembled." So the question to those who play is: Are you as confident with Blizzard Entertainment going forward?
Will you miss Chris as one of the foremost story tellers of the Blizzard worlds? Leave your response in the comments below.