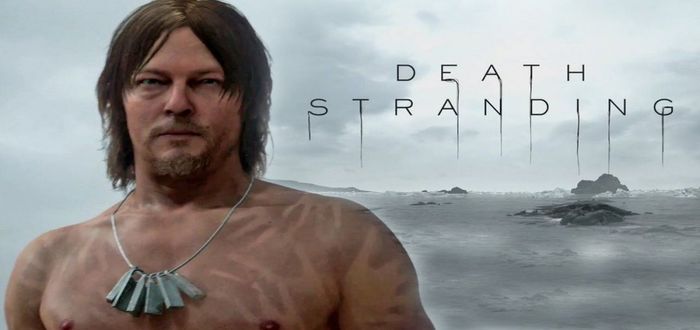 At Sonys media briefing for Tokyo Game Show 2016, Hideo Kojima took to the stage to tell us a bit more about Death Stranding.
The clearest piece of information we got on the game is that it will have an open world "with a degree of freedom", and that "there are some online elements". Seems Kojima is keeping his cards close to his chest with this one.
While Death Stranding is a long way out there is some good progress. Kojima Productions now has an office and they have settled on a game engine for Death Stranding. A few months ago Kojima went on a tour of various Sony first party studios, reportedly looking at their game engines. Eurogamer claims the game is actually running on the same engine as Media Molecules upcoming game Dreams.
Kojima also shared a new image that ties into what he's spoken about before with sticks and ropes. He plans to have 'sticks' of gameplay in the game while players use 'ropes' to connect to each other.
Any Kojima fans may notice something about this art, namely who is in it. The middle right character is clearly Hideo Kojima himself. The far left character, however, bears a striking resemblance to Guillermo Del Toro. Who was working with Hideo Kojima on Silent Hills back when the developer worked for Konami. The character between them is Norman Reedus, star of Death Stranding and of Silent Hills before it was cancelled.
My Thoughts
Something about this project is beginning to sound familiar, though this leaves the question of who the fourth person is. Could it possibly be Mads Mikkelsen? There are rumours he is set to co-star in Death Stranding, with some good evidence to back it up.
It seems Death Stranding is a game we're going to have more questions about every time we see it, but who would expect anything less from Hideo Kojima.