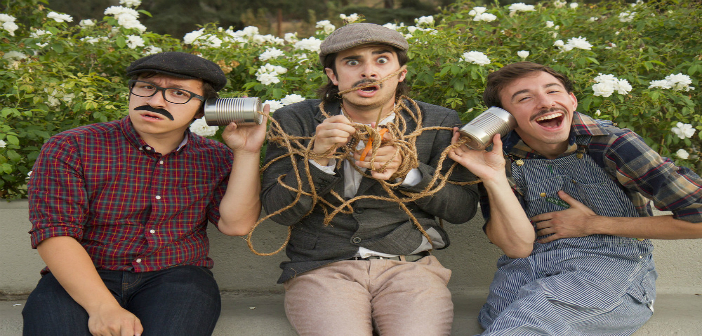 8 YouTube Channels Guaranteed To Brighten Your Day
If I'm ever feeling down, YouTube is always there to provide a random video to help brighten up my day! Unfortunately these days, YouTube can be so cluttered with good and bad content, it can be difficult to decipher what's worth our time and our subscriptions!
Here is a list of my favourite YouTube channels which never fail to make me smile!
Parlé Productions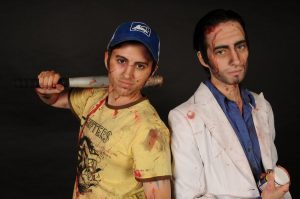 For any fan of cosplay, this is the channel for you! With perfect costumes and make-up, this cosplay group (headed by Jack and Kelly-Jane) use their talents to create parodies of their favourite shows, games and movies! Often with hilarious results. Their list of cosplays include characters from The Avengers, Kingdom Hearts and more recently, Borderlands. If you are a fan of ridiculousness and watching a bunch of geeky friends getting together and making jokes, then give Parlé Productions a watch!
JackSepticEye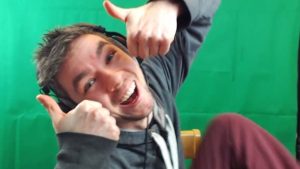 A must-see for any gaming fan, particularly if you're from Ireland. Jack runs Ireland's most famous YouTube channel with over 12 million subscribers to his name. If you haven't heard of him by now, he creates Let's Play videos and adds a very energetic, Irish-y commentary to them! He deems himself "the most energetic lad on You Tube!" I would have to agree. His hyperactivity never fails to make me smile.
Not to mention, seeing an Irish YouTuber can't help but make you feel proud!
Game Grumps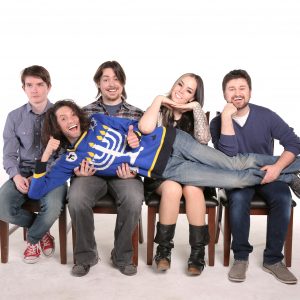 A special gem of the internet. The Game Grumps create fantastic content and provide a unique twist to their game play commentary. They normally tell stories while playing videos games which never fail to leave me in stitches!
These guys make Let's Plays different in that they make you feel like your in the room with them. They have great improv skills but you can tell these guys are just a bunch of friends playing video games. They are so close that you almost feel like you're friends with them too and they never fail to brighten up a lousy day!
Foil, Arms and Hog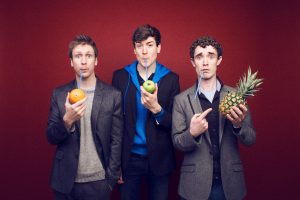 Remember what I said about liking to see funny Irish YouTubers? Look no further than Foil, Arms and Hog, a comedy trio from Dublin who takes what it means to be Irish and creates a hilarious truth! The three lads tour around Ireland and England, taking advantage of the ways of the Irish. If you want to see a Kerry man give an Englishman directions, they have it! If you want to see a typical Irish family preparing for their holiday, they have a video for that too!
Foil, Arms and Hog make it easy to laugh at typical Irish mannerisms!
DanCakez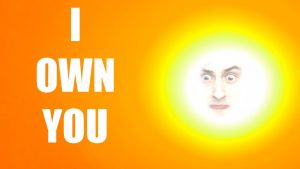 Unfortunately, DanCakez doesn't seem to post videos as much as he used to. Even so, looking back on his old videos never fails to leave me in stitches. From his unique sense of humour to his tendency to go a little off the wall. DanCakez has only a couple thousand subscribers although deserves so many more!
If completely random commentary and ranting of a topic is your thing, then head over to his channel now!
NigaHiga
NigaHiga, for me, is probably the best YouTube channel out there. The amount of time, effort and skill it takes for him to constantly create his content is astounding. Besides, his videos are consistently funny, which is a rare thing these days. He comes up with fantastic results. He has an amazing team behind him and many of his newer videos look very professional.
Whether it is his fake trailers, random parodies or I Dare You videos, his comedy is pure gold.
The Hillywood Show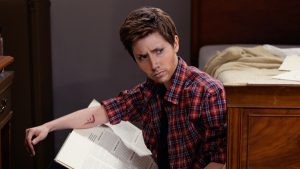 While they can only afford to make videos once or twice a year, nobody can blame them. The amount of effort it takes for Hannah and Hilly Hindi to put together a single parody video is astounding although definitely pays off. There most recent parody of BBC Sherlock's is insanely good, while other great parodies include Supernatural, Lord of the Rings and Pirates of the Caribbean. 
Another great high-quality cosplaying channel for everyone to enjoy!
Tin Can Brothers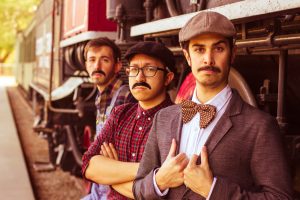 Again, the Tin Can Brothers are a channel filled with stupid humour you can't help but laugh at a lot of the time. The comedy trio are made up by Brian Rosenthal, Joey Richter and Corey Lubowich. If those names sound familiar to you (particularly any of you Potterheads) it is because these three are closely connected to the theatre group, Team Starkid (A Very Potter Musical, Holy Musical B@man!). The Tin Can Brothers set up their own comedy channel two years ago and a series of brilliant and clever videos came out of it. (Sometimes with some exciting cameos!)
While they spent most of this year performing in their own original musical, Spies are Forever (available for free on their You Tube channel) and currently wrapped on a short film Flop Stoppers for this years Buffer Festival, it's unclear what the future of this channel will be like. But I can guarantee these three will not fail to make you smile!
Obviously there are plenty more insanely good YouTubers I could have included. Have a favourite You Tuber? Let us know who they are in the comments below! 
Doing a little of this, a little of that. If you see me holding a camera, run!