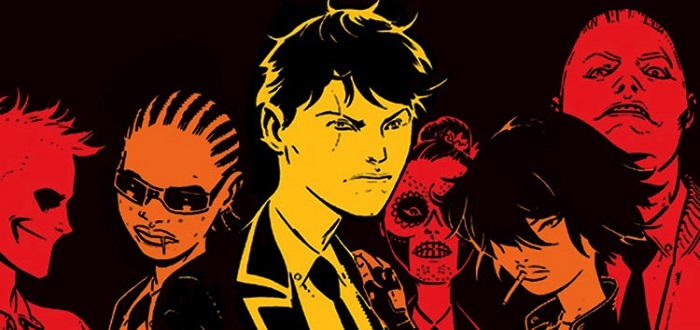 TV Series Adaptation of Comic 'Deadly Class' in the Works
Deadly Class is a on-going 22 issue comic series by Rick Remender, Wes Craig and Lee Loughridge that will be getting a small screen adaptation. Deadline is reporting that the eighties alternative high school story is hopefully heading for cable networks and streaming services. Writer Remender is working with Avengers duo Joe and Anthony Russo to bring a series based on the comic to the screen in partnership with Sony.
The story centers around assassin school attendee Marcus Lopez who attempts to maintain his moral code while following the counter-culture curriculum of his school. His is the usual adolescent experience of unfavourable jocks, hot girls and trouble concentrating in class, but with a difference. King's Dominion High School for the Deadly Arts asks students to excel as dismemberment and Lopez's peers come from the most dangerous crime families around. This comic is a fabulous look at the mid eighties underground through unique eyes and has been described as  a mix of Naruto, Reservoir Dogs and Fear and Loathing in Las Vegas. This sets it up to be an interesting piece of television.
More about this project will likely emerge at this weekend's San Diego Comic-Con as writer and co-creator Rick Remender (Uncanny Avengers) is attending. The latest issue, issue #21 was released last month and the next is scheduled for September. Read our review of this first volume of this comic here and tell us if you've been reading it in the comments!