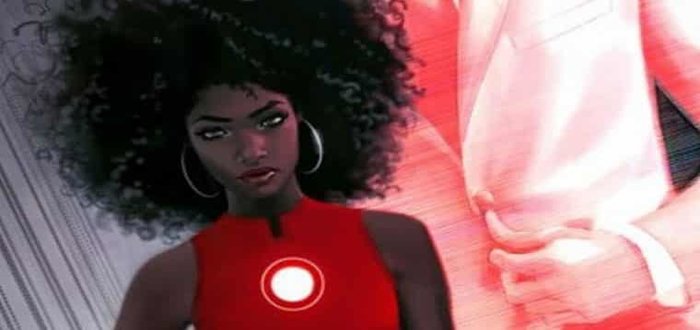 Robert Downey Jr Approves Of Riri Williams As Iron Man
In case you weren't paying attention, Iron Man is now a 15 year old black girl. And Robert Downey Jr approves!
Riri Williams will be adopting the mantle of the Incredible Iron Man at the end of Civil War II. Stark handpicked Williams, an M.I.T. student, as his replacement when she recreated one of his old suits in her dorm room. The news is part of Marvel's continued effort to diversify their cast and has made waves in the comic book community.
But it's not only fans who are excited! Robert Downey Jr took to Twitter to voice his approval for the change. Perhaps when Downey departs the MCU we could see Riri replace him there too? Maybe portrayed by an older Quvenzhané Wallis? As for now, stay tuned as we wait to see how she fares as Old Shellhead.
Get ready for a new generation of Marvel BAMF… pic.twitter.com/nMChfQkh0n

— Robert Downey Jr (@RobertDowneyJr) July 7, 2016
What are your thoughts? Let us know in the comments!