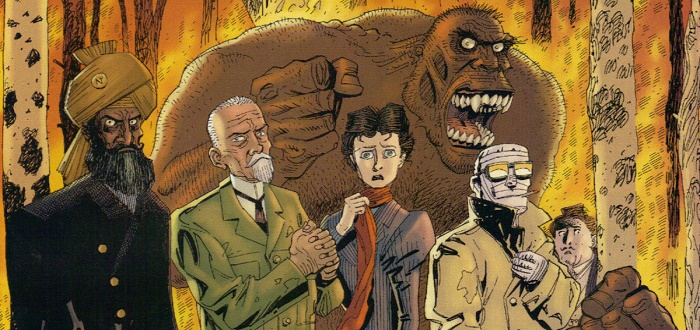 A League of Extraordinary Gentlemen Reboot Is Coming
For the past 2 years 20th Century Fox has been trying to reboot their League of Extraordinary Gentlemen franchise. The first film opened in 2003 and was a box office failure, grossing only $180 million worldwide. This was an attempt to begin a franchise that fell well short of expectations. Back in 2013 there was some movement to create a TV series. A pilot was committed to, but Fox decided to turn down a series order. Now it appears they are one step closer to making this reboot happen. Fox, producer John Davis and his Davis Entertainment production company are working together on this project. They have announced that a writer has indeed been hired.
Jayson Rothwell, who wrote Malice in Wonderland and the Christmas slasher Silent Night, has been brought on board to pen the script. This may not inspire many fans of the graphic novel that they will be getting a better film than was previously made. The first attempt was not only a financial failure, but also a failure amongst viewers. Sadly, this was also the last live-action film of the now retired legendary actor Sean Connery. Expectations should remain tempered for the time being as there still needs to be a cast named and director found.
The graphic novel, upon which this is based, was written by Alan Moore and Kevin O'Neill. The premise of the graphic novel features Victorian-era characters like: Captain Nemo, the Invisible Man, Dorian Gray and Dr. Jekyll & Mr. Hyde coming together to take on a common enemy. The comic book series was launched in 1999 and has spanned many volumes. Perhaps the more recent success of comic book films has re-ignited the desire to pursue a reboot at this time.
So the question is: Do we really want and/or need a reboot of the film? Fox believes the answer to be 'Yes'.