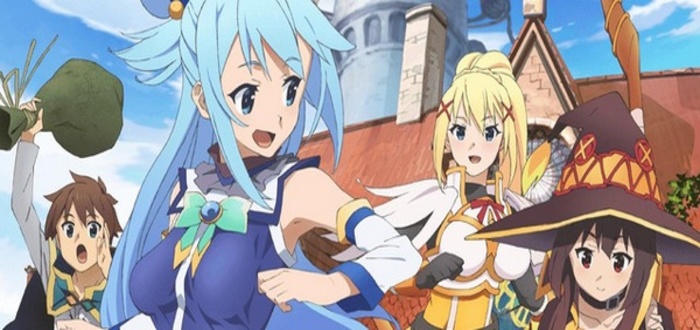 KonoSuba Anime Second Season Debut Announced
Announcements are coming left and right for anime. Most recently the official website for the Kono Subarashii Sekai ni Shukufukuo! or as most fans will know it KonoSuba – God's blessing on this wonderful world!! announced that the second season of the anime will debut in January 2017.
Fans may remember the first season of KonoSuba from the winter season of this year's anime and it ran for ten episodes. The anime follows Kazuma Satō whose unsatisfactory life is snuffed out by a traffic accident. He awakes to meet a woman who introduces herself as a goddess. She gives him the chance to live again in an alternative world but he may only bring one thing with him. He turns and chooses to bring her. Now the two must learn to work together to survive this new world.
The adventure continues in January 2017.
https://www.youtube.com/watch?v=zZ-J4eWy38U