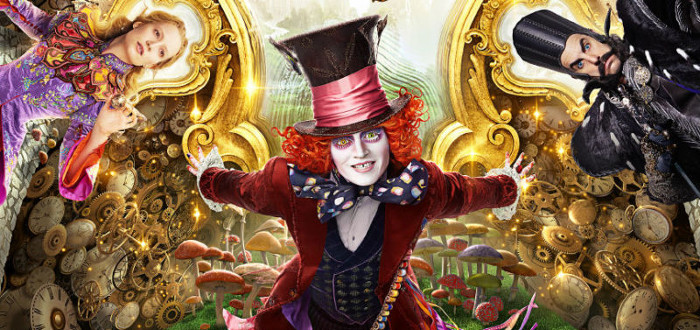 Alice Through The Looking Glass Review – The Sequel That Killed The Cat
The fact that it's taken seven years for Alice Through The Looking Glass to emerge says it all. The sequel to 2010's Alice In Wonderland, a flawed if very colourful jaunt through Lewis Carroll's source material, is a carnival of noise and wonder with nothing to really say for itself bar "please pay for me too!"
Tim Burton has elected to take a producer's credit this time around in favour of James Bobin taking on directorial duties with a returning Linda Woolverton penning the screenplay. Not that that matters much as Through The Looking Glass is very much a conveyor belt venture with little soul. The film starts well, with Mia Wasikowska's Alice commanding a ship in peril at high seas. And, when she hits dry land, her struggles to be taken seriously in a field dominated by men is a welcome thematic carry-on from Burton's hard-feminist take. The trouble is, her drama in the real world is itself compelling setup enough that her coercion to re-enter Wonderland through the titular mirror comes along as an unwelcome distraction. What's worse, the reason she's there seems trivial by comparison.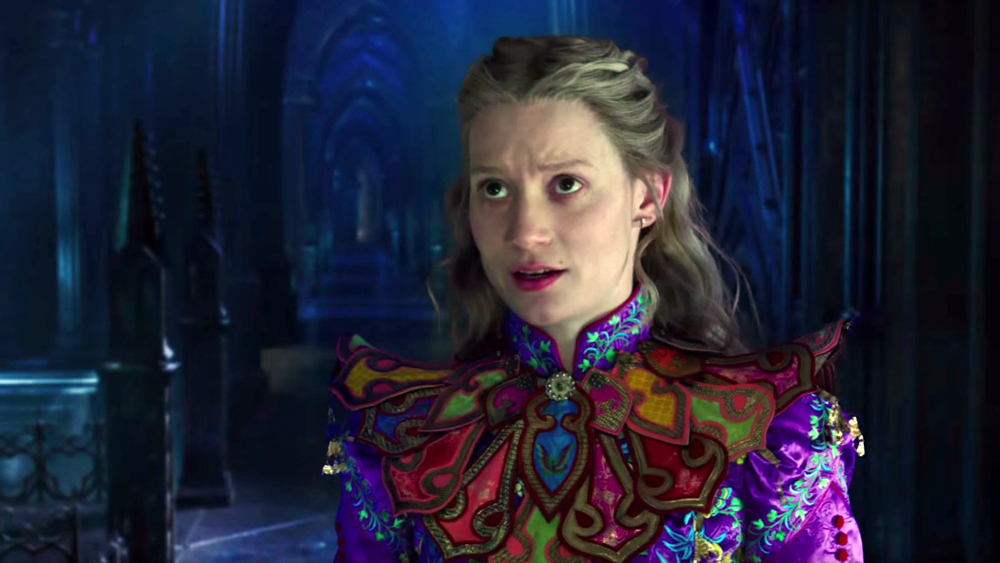 Commissioned by Anne Hathaway's White Queen with cheering up a disparate Mad Hatter (an utterly morose Johnny Depp), Alice must sail the seas of time itself in order to save the Hatter's family from death. On her way, she is pursued by Time (Sasha Baron Cohen), who will die if she takes too long on her quest. None of these events ever manage to succumb the niggling feeling of diversion that hangs over the movie, each scene pushing the story forward but with zero urgency. In fact, at times certain sequences come across as obstruction in themselves, trying to attract attention away from the waning plot and fleeting purpose of it all. Alice has no control over the time travel technology, so she splish-splashes into various points in time. Though admirable in some of the obscenity Alice and Time crashing through the flow of time allows, the piecemeal story-telling cannot cover-up the very hollow humdrum origin story being told.
The visual finesse does remain at a high caliber, the range of colours bold and distinctive. But rather than being used to create an Wonderland that's unique unto itself for what is clearly meant to be a franchise, other famous genre staples are recreated using the fantastical backdrop and inhabitants. Alice landing back in Wonderland is remarkably similar to Dorothy's first steps in Oz while the time travel device she steals will be very recognizable to fans of George Orwell and the seas of time, with their snippets of the events they contain viewable just beneath the surface, are highly evocative of the works of H. P. Lovecraft.
Homage is a necessary element of all genre, but Through The Looking Glass holds no identity of its own, rather just a moving simulacrum of its source material and influences thereof. The parts that do hold attention are so scattered that they do little more than provide a slight grin. Barring the opening escapade, nothing is compelling in and of itself and by the halfway point, you're almost ticking off various plot-points in your mind, just waiting for the film to go through its motions.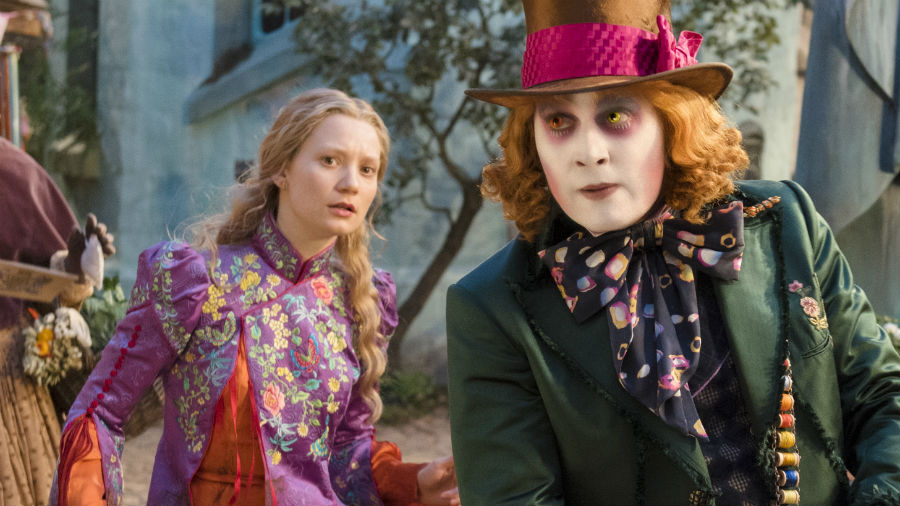 Which is ultimately disappointing because the aesthetic and cast are indubitably worthy of more. Helena Bonham Carter as the Red Queen and Stephen Fry as the Cheshire Cat are both again the highlights, as Wasikowska's clear enthusiasm is met with mere morsels to work with. The charm of the first was in the reinvention of the adventure, using new 3D special effects technology to bring Alice In Wonderland to a new audience. It was, whether anyone likes it or not, a total resounding success in that manner. Alice Through The Looking Glass is the other end of the kaleidoscope. It's the version that thinks bright colours and some eccentric characters a good fantasy make. Absent is any genuine exploration – curiously, the movie stalls its female empowerment at the beginning and treats it more a side-thought by the end – and in its place is a tiring exercise in what cinema looks like when it's scripted by flowcharts. Not a rabbit hole worth venturing down.