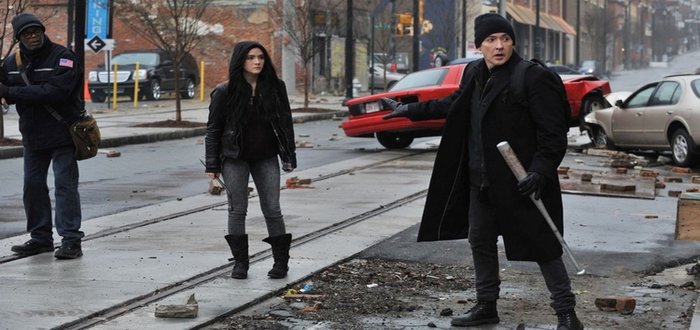 Stephen King Adaptation Cell Lands Distributor
Cell, a film based on the Stephen King novel of the same name has finally been picked up for distribution.
Saban Films who "aims to build an aggressive yearly slate of eight to ten high-quality feature films for distribution in North America" have acquired the US distribution rights.
Cell's producer Michael Benaroya said of the production: "Working on a film based on a book by such a legendary master of this genre, Stephen King, is truly a honor. Mr. King was a wonderful partner and the film benefited in a number of ways from his insights and experience. Director Tod Williams delivered on the film by really sticking to the book and maintaining all its finest elements and creating a film that I believe will truly please King's fans."
Cell is a modern pseudo-zombie story, published in 2006. It begins with a sudden incident known as 'The Pulse' that leaves lead character Clayton Riddell stranded with two other survivors in Boston while everyone effected goes rabid. Needing to retrieve his son, Clayton makes his way through the new American wilderness.
The film, directed by Tod Williams finished filming last year. It stars John Cusack, Samuel L. Jackson and  Isabelle Fuhrman.