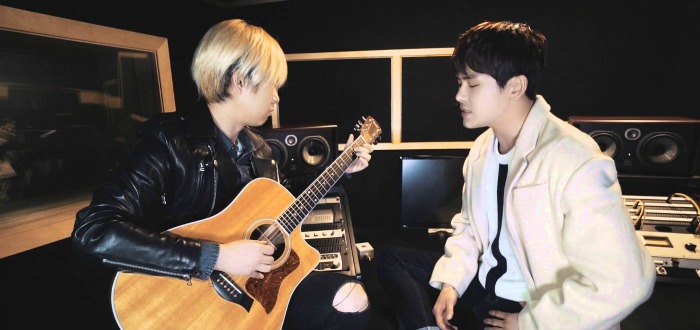 Today's Kpop track of the day is actually not a kpop track, it's a fantastic acoustic cover of John Legend's 'All of Me' by Hoya from Kpop boy band Infinite, featuring Yu Seong Bum on guitar. Hoya released this cover on his 25th birthday.
Inspirits (Infinite's fan club) everywhere are rejoicing at the release of this cover as they wait for Infinite to make their next comeback. Infinite finished up their second world tour at the end of January, and in an interview with Fuse, member Woohyun mentioned that they are working on a new album for 2016.
Are you excited for an Infinite comeback in 2016? Let us know in the comments!