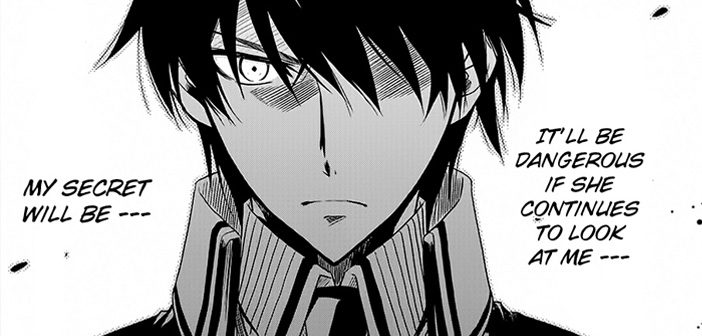 Big News For The Irregular At Magic High School Fans
Fans of manga/anime series The Irregular At Magic High School are scratching their heads and climbing the walls because of a tweet.
The official Twitter account for the series has teased fans of the series with a very big announcement ahead of the 19th volume's release. They've said nothing other than that news is coming but already the speculation and rumour mills are turning.
[お知らせ]電撃文庫の三木です。来る3/10に電撃文庫『魔法科高校の劣等生』最新第19巻発売です! 七賢人の一人、グ・ジーを巡るUSNA軍との攻防が決着、師族会議編<下>をお楽しみに。さらにオビで重大発表あります!#mahouka https://t.co/glb3aYbYcZ

— 電撃文庫『魔法科高校の劣等生』 (@dengeki_mahouka) March 7, 2016
"The story follows Tatsuya Shiba, a bodyguard to his sister Miyuki Shiba who is also a candidate to succeed the master clan, Yotsuba. They enroll into First High School which segregates its students based on their magical abilities. Miyuki is enlisted as a first course student and is viewed as one of the best students, while Tatsuya is in the second course and considered to be magically inept. However, Tatsuya's technical knowledge, combat abilities, and unique magic techniques causes people to view him as an irregular to the school's standardized rankings."
The most popular guess and most plausible is that the series will be confirmed for a second anime season while others include live stage production and even a feature length movie. We're going to have wait until March 10 when the 19th volume in the light novel series is released!
We'll keep you posted as news becomes available!
Editor-in-Chief, part-time super villain and hoarder of cats. If you can't find me writing, I'm probably in the kitchen!