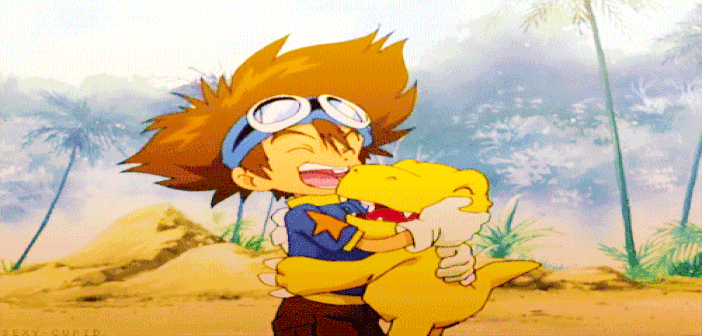 Agumon Plush And Wrist Cushion
I was never really that concerned with office ergonomics, that is until I set eyes on this Agumon desk rest and plush. Now I'm more than interested, I'm downright concerned for the Digiworld my health and posture.
Thankfully my future office buddy and Digimon companion Agumon is at hand to protect me from damaging my wrists and low office morale!
Available now for pre-order through the Premium Bandai store, you can show off your interest in the Digimon series while also ensuring your getting the best support possible. I'm legtiimately trying to figure out if this little guy would fall under the category of reasonable request with my own manager! If I miss deadlines I can also just blame it on Agumon for distracting me so really it's a double win for this guy!
If you're interested in putting your name forward for one, you'll set yourself back €45, a bargain! The cushions/plush are scheduled for shipping June 2016.
Not your cup of tea? How about this must-have Snorlax cushion?
Editor-in-Chief, part-time super villain and hoarder of cats. If you can't find me writing, I'm probably in the kitchen!