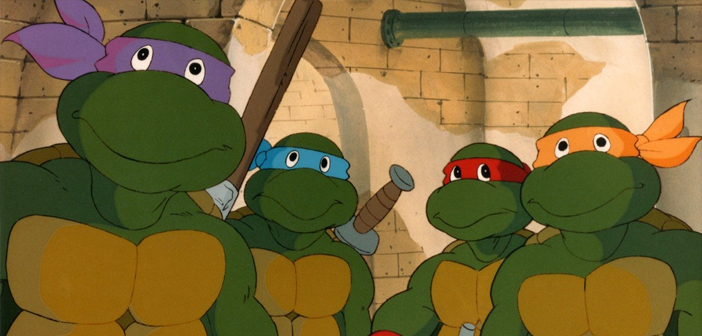 Original Teenage Mutant Ninja Turtles Meet New TMNT In Upcoming Episode
The original Teenage Mutant Ninja Turtles series first aired back in 1987 as a five-part mini-series. It exploded onto the scene with unprecedented popularity among its audience. The series dominated the Saturday morning cartoons timeline expanding into toys, collectibles, comics, games and spin-off movies before wrapping up in 1996.
Four years ago the turtles, Leonardo, Donatello, Raphael and Michelangelo were revamped by Nickelodeon with Teenage Mutant Ninja Turtles, a CGI-animated series.
The turtles will meet their past in a special episode where they're sent into an alternate dimension and timeline. More importantly the 1980's cast will reprise their roles with Cam Clarke, Rob Paulsen, Barry Gordon and Townsend Coleman all reported to have signed on.
The episode, entitled 'Trans-Dimensional Turtles' is scheduled to debut March 27 on Nickelodeon.
Editor-in-Chief, part-time super villain and hoarder of cats. If you can't find me writing, I'm probably in the kitchen!